Trae Young goes off in first breakout performance in the NBA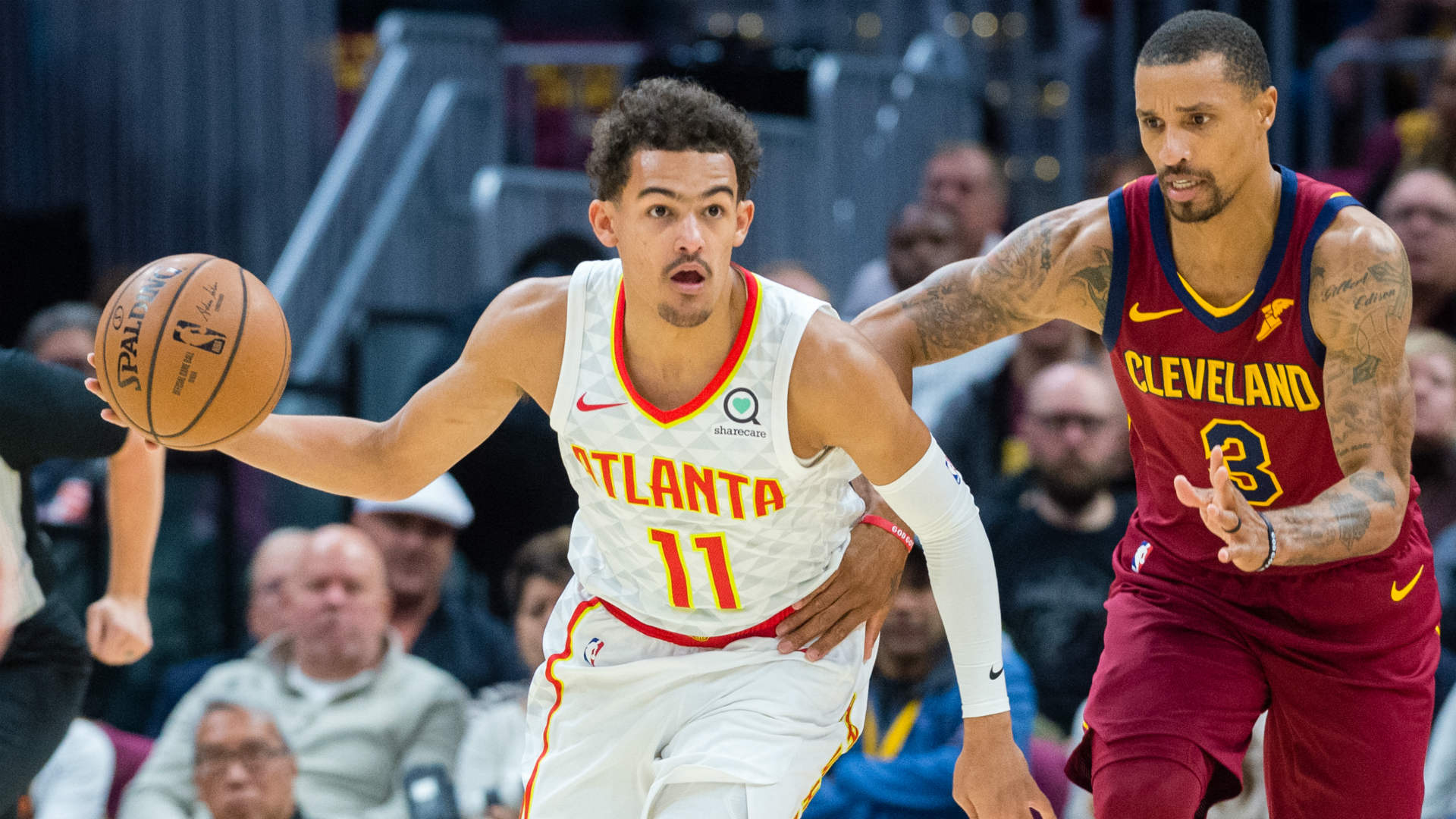 It seemed like he was either going to be Steph Curry, or Jimmer Fredette. There was no in-between.
Trae Young was the most controversial pick in last year's draft, and the Hawks took more than their share of heat for passing on Luka Doncic and trading down to get him.
Young is small, and scrawny (for an NBA player), but on Sunday night, we got a reminder of why he burst onto the college basketball scene as the standout player in the nation early last season.
Three games into his career, and Young has already outplayed the summer version of himself, which to be honest, was god-awful at the beginning.
He had a rough debut at the Garden, scoring 14 points on 5-of-14 shooting, and was erratic in a 7-for-18 shooting performance (20 points) in a blowout loss at Memphis.
On Sunday though, he looked like the Trae Young that stood out as the best player at the PK80 Invitational in Portland last November–the guy whose on-court precociousness forced execs at ESPN to send out a company-wide initiative to start drooling all over him like Tim Tebow or Johnny Manziel.
Young went off for 35 points on 13-of-23 shooting. He dropped 11 dimes, and hit some of those Jimmer and Steph-like 3's, from areas on the court that used to be reserved for calling out plays or hurrying over to the bench to call a timeout.
If this kid (he is only 20) can improve his consistency, learn how to knock down jumpers on the regular with bigger guys in his face, and make sure he cuts down on turnovers, watch out. He's got incredible potential– and may be even more highlight-worthy than Doncic, who unathletic-sounding pundits on podcasts drooled over last year.
He might be Steph Curry and he still might be Jimmer Fredette, or maybe both, depending on the night.
But after Sunday's breakthrough performance, when he had everything working and the Cavs simply couldn't stop him, the Hawks are probably happy with their draft-day decision.