Let's all honor Kobe Bryant by living with the Mamba Mentality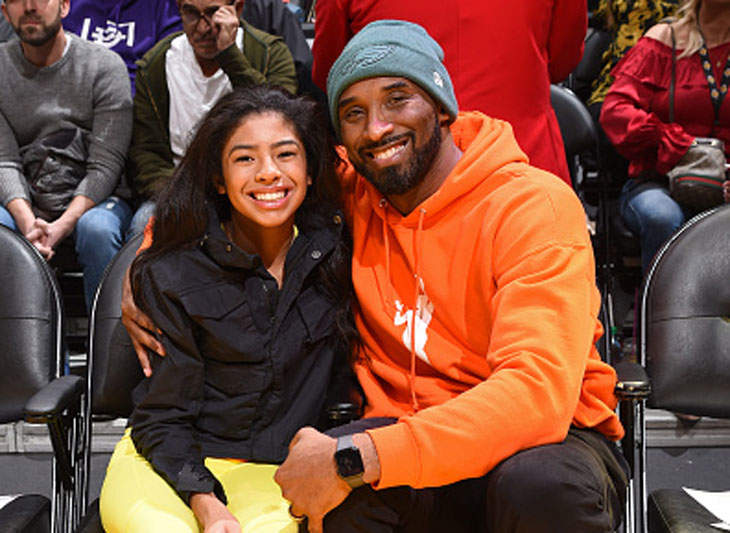 By: Kels Dayton
I almost wasn't going to write this.
Who am I to eulogize Kobe Bryant, a man whose accomplishments were so great and whose example is so strong, a guy who will be missed around the world, someone who meant so much as a player, a mentor, friend, father, husband and son?
When I think of Kobe, I think of a man who willed himself to reach the pinnacle of achievement, who learned how to be successful in sports and in life, and who wanted to share that knowledge and teach others how they might reach their goals.
He was ruthless in pursuit of excellence, but benevolent in the sharing of that knowledge.
He was special.
I didn't think that I could sit down and compose my thoughts into something that might be of some meaning somehow, to someone mourning this unthinkable tragedy, but then I thought about who Kobe Bryant was, and what he stood for.
You have the talent. You have the means. You said you wanted to do something. Now, just do it. That's the Mamba Mentality.
And so here we are, and all I can think about is that this is wrong. It shouldn't be like this.
We shouldn't be here, memorializing Kobe Bryant, his daughter Gianna, and the seven other people who lost their lives in an unspeakably tragic helicopter crash on Sunday in Calabasas, California.
That this is actually real is the definition of unthinkable. It's unimaginable that this could happen to someone like Kobe, and his beautiful young daughter.
Like his millions of fans, I'm finding it difficult to get rid of the pit in my stomach, to actually process the news. I went to sleep Sunday night thinking about it, I dreamt about it, and I woke up hoping that it wasn't real– that it had all been a part of a terrible dream.
Life shouldn't work this way. It's hard to imagine that the laws of physics apply so inexorably and so callously; that we all can't just shake our heads in denial and mutually agree to do yesterday over.
This is not the way Kobe's story should have ended. It's not the way Gianna's story should have ended, with her whole life ahead of her and the innate support and ability necessary to make her own dreams come true. She would have played in the WNBA one day. There is no doubt in my mind about that.
So much of Kobe's next chapter was going to revolve around Gianna. As ESPN's Stephen A. Smith described, Kobe was ready to move on from basketball, and get away from the game for a while after he retired until he saw Gianna's growing passion for the game. Once he saw that, he started taking her to games, having her meet some of her favorite players like Trae Young and Luka Doncic, and working on her game with her.
Gianna's goal was to play for UConn, so Kobe took her to Storrs to meet Geno and the girls, and she became friends with her role models, like Katie Lou Samuelson and Moriah Jefferson. There's a great picture of Kobe and Gianna at a UConn game, both wearing Huskies gear. UConn fans were excited about the possibility that Gianna might actually suit up for them one day, and that Kobe would be in the front row, cheering her on. There's no doubt he would have.
There's also a terrific clip of Kobe on Jimmy Kimmel Live, talking about his daughter and how fans used to come up to him, imploring he and his wife Vanessa to have a boy so they could carry on the Bryant basketball legacy. Kobe said Gianna would always stop them and say, "No, no. You don't need no boy for that. I got this." Kobe beamed as he told the story, and said, "That's right. Yes, you do."
You could just tell by watching him how much his daughters meant to him, and how much he was looking forward to raising them.
Because of Gianna, and because he was so magnanimous in spreading his Mamba Mentality, Kobe became a mentor for a lot of women's basketball players. So many of them leaned on him for advice, and considered him a big brother. Kobe was a tremendous ambassador for women's sports, championing female athletes from the WNBA to the U.S. women's national soccer team. He was a leader in helping the mainstream public realize that girls can ball, too. And there's no questioning the impact he had with NBA players as well– he was a role model and personal friend and mentor for so many, all across the league. He just had that in him.
Kobe's passion for the sport and his unwavering need to be the best drove his legendary work ethic, and he certainly gave the game every last drop of his mind, body and soul.
It says so much that the animated version of his essay for The Players' Tribune, titled Dear Basketball, won an Oscar. His love of the game shone through his words, and he created something so special it was recognized for its creative genius with one of the highest honors an artist of any kind can receive.
That short just underscores how passionate, how intelligent, how sensitive and how creative Kobe was. He was bound for huge things in the television and film industry, with his production company, Granity Studios, certain to become a major force in the industry and an outlet for all of Kobe's creative passion.
In the short time he had after he retired, Kobe also produced a series with ESPN called Detail, which dove deep into the machinations of basketball plays and what makes things work on the floor, all while telling a story about the player it was profiling. It was terrific. Once again, Kobe had taken his passion and created something wonderful, and it was only the beginning.
That's the hardest part to accept. Because as great as Kobe Bryant was on the basketball floor, his story was just beginning. Gianna's story was just beginning. There were going to be so many more triumphs, so many more special moments, so much more life.
Kobe was supposed to grow old with his fellow basketball royalty. He was supposed to josh around with LeBron and Michael in future documentaries and talk about who was the greatest, and talk trash about the younger generation with a smile on his face and that confidence in his eyes.
He's supposed to give his Hall of Fame speech and soak in his time at his induction ceremony in Springfield, and finally take a deep breath, a long look back on his career, and realize what it all meant to him.
It's not fair that he won't get the chance to, and it's not fair that his family will have to live with this unthinkable, unbearable pain and sorrow for the rest of their lives.
Nothing will ever make any of this okay. And none of it will ever make sense. But if there is anything positive that comes from this, it's that Kobe's legacy and the Mamba Mentality will now be magnified to his millions of fans worldwide. Let's hope it becomes a human credo.
He only lived 41 years on this earth, but Kobe Bryant didn't waste one moment.
So let's honor his legacy by living every single damn day with the Mamba Mentality.
Find what you're passionate about. Try your absolute hardest. Work until you can't possibly work any harder. And then work some more. Don't let anything get in your way. Learn how to get better, never stop getting better, and be generous with what you learn. Mentor, teach. Pass it on. Help others become the best versions of themselves.
And hug your loved ones close.