NBA Draft Profile: Anthony Davis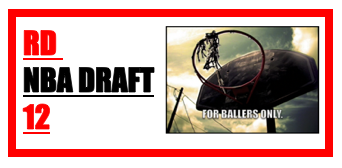 ANTHONY DAVIS
6-10, 220 lbs.
Hometown: Chicago, IL
School: Kentucky
Class: Freshman
STRENGTHS: ESPN's Dick Vitale predicted it in December, and it's about to come true. On draft night, Anthony Davis will almost definitely become the first player in NCAA history to win the Freshman of the Year award, the Defensive Player of the Year award, the National Player of the Year award, the Most Outstanding Player in the Final Four, and become the number 1 pick in the NBA Draft.
Not bad for a kid who was 6-2 and headed to Cleveland State just two years ago. Davis has benefited greatly from his Frankenstein-like growth spurt, and the scariest part is the fact that he may not be done growing yet. His game has benefited greatly from the late spurt because Davis had already developed Division 1-caliber talent as a guard. He can dribble, shoot, and pass–all of which will make him a unique big man in the NBA. There's no question that he can become a three-point threat in the future, and it won't take as long as it normally does for NBA bigs for him to be dangerous from deep. Obviously, Davis is an absolute beast defensively and can block not only layups and runners, but jump shots. He blocked a three-pointer to beat North Carolina earlier in the year.
This kid is a unique talent that has more potential than any prospect to come out of college since Kevin Durant.
WEAKNESSES: Davis is too thin to dominate down low in the NBA right now, especially on offense. His post game is not yet developed, and he could use a trip to the Hakeem Olajuwon Dream Shake Academy a la Kobe Bryant. It could take a year or two to add the bulk he's going to need in order to body NBA bigs in the paint, so Davis will likely start out as a 4—or even a 3—in the league. That may limit his rebounding ability in the pros. The other thing young Anthony will have to deal with is high expectations. Basketball lifer Larry Brown said that the team that drafts Davis will win 50 games next year. While those expectations are a bit extreme, Davis will have to focus on doing what he does and not worry about trying to score 30 points a game or block 15 shots. He's done a pretty good job of that so far, but he's going to have to put his head down and go to work in the NBA in order to reach his sky-high potential.
BOTTOM LINE: It would be a shocker if Davis didn't become an All-Star, defensive wizard and household name in the NBA. He's such a unique player that there's no one to really compare him to. His ceiling is sky-high.