Catching Up With the Offseason Scandals in the NCAA
By: Kels Dayton
It's been a long offseason, but there's only two months to go until college hoops is back!! And in case you missed anything over the summer, RoundballDaily.com is here to get you caught up with all of the cheating, player-abusing, and jewelry-stealing that took place over the past few months! Enjoy!!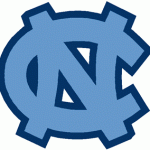 NORTH CAROLINA. The Tar Heels got things started when the Raleigh News & Observer reported that the university had been ushering its athletes through the Afro and African-American Studies Department, without the hassle of actually making the players do any classwork. In May, an internal UNC investigation turned up 54 AFAM classes that were "aberrant" or "irregularly" taught from the summer of 2007 to the summer of 2011. Allegations included unauthorized grade changes, forged faculty signatures on grade rolls, and limited or no class time. More than half of the students in the suspect classes were athletes, and one class consisted of 18 football players and 1 former football player.
Former football and basketball star Julius Peppers was at the center of the scandal, mainly because someone posted his academic transcript to the UNC website. Peppers played for North Carolina from 1998-01, which means that this mess could have gone further back than anyone realized. Amazingly, the NCAA has since told UNC that no rules were broken, and everything could very well go back to normal if Tyler Hansbrough's mom can get some privacy with her travel records.
The school is looking into trips made by Tami Hansbrough, who works as a fundraiser for the UNC Dental School, and Matt Kupec, who played quarterback for the Heels in the '70s and spent 21 years as a fundraiser for the university. Hansbrough and Kupec allegedly took personal vacations on North Carolina's dime. Kupec has since resigned, and Hansbrough has been placed on administrative leave.
 SCANDAL RATING: 7/10. Nothing will ever come close to Penn State, unless officials at some school decide to cover up mass homicide. But as far as minor scandals go, this was a doozy that just keeps getting better. Academic fraud that could go back over a decade, Julius Peppers' 1.8 GPA being leaked online, and Tyler Hansbrough's mom being involved in travel fraud all make this one ridiculous and hilarious at the same time. Even better is the fact that the NCAA refuses to punish UNC. I mean I laughed, I cried, I found out that Tyler Hansbrough's mom was hot, this story had everything! Two thumbs up.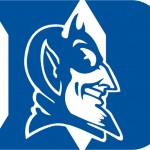 DUKE. The usually squeaky-clean Dukies came under fire recently after ex-forward Lance Thomas, a member of the dream-killing 2010 National Championship team, learned that he was being sued for $67,800 by Raphael and Co., a prestigious New York based jeweler. Thomas apparently bought over $100,000 worth of jewelry, and made a $30,000 down payment with the agreement that the rest of the money would be paid in 15 days. From this, several questions arise. Namely, where does a college kid get $30,000 to spend on jewelry? Did Thomas receive an impermissible benefit from the jewelry store? Did someone lend him the money with the agreement that he would repay them once he began his professional career? (Thomas played last season with the Hornets). And most importantly, will the NCAA actually do anything about it?
We all know that the referees, the selection committee, and certain announcers have had a Duke bias for years, but now the NCAA has a chance to prove that Duke, like everyone else, must play by the rules. If Thomas received impermissible benefits, the NCAA has the power to "take away" Duke's 2010 national championship, much in the way that it stripped USC of the BCS title in 2004.
SCANDAL RATING: 9/10. This has the potential to scar Mike Kryzyzewski's resume, strip Duke of the 2010 national title, and give Duke haters a chance to revel in the program's demise. Will it happen? Probably not, because the NCAA is incompetent. But let's just re-visit what it was that Thomas bought from Raphael and Co.: A black diamond necklace, a diamond-encrusted watch, a pair of diamond studs, a diamond cross, and a black diamond pendant in the shape of Jesus' head. Wow.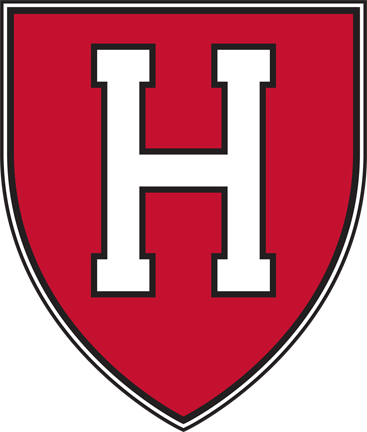 HARVARD. This was the most unlikely of the recent scandals, but not even Harvard is immune to academic impropriety. Leading scorer Kyle Casey will withdraw from the school and miss the 2012-13 season after the revelation that he was one of 127 students involved in cheating scandal in a government class during the spring 2012 semester. Senior co-captain Brandyn Curry is also expected to withdraw from the school. According to reports, the students collaborated with one other on a take-home final exam in the class "Government 130: Introduction to Congress."
Harvard said that students "may have committed acts of academic dishonesty ranging from inappropriate collaboration to outright plagarism." The circumstances seem a bit harsh, considering it was a take-home final exam, but Harvard does have its academic reputation to uphold. Casey, who averaged 11.4 points per game, and Curry, the starting point guard who averaged 4.9 assists and 1.6 steals, helped lead Harvard to the NCAA Tournament for the first time since 1946. Head coach Tommy Amaker had convinced the school to relax its academic standards just a bit in order to admit better players, and it had resulted in the best two-year run in school history. Now it appears that experiment may be over. By withdrawing from school, Casey and Curry leave open the possibility to return for the 2014 season.
SCANDAL RATING: 4/10. Harvard loses two of its best players and likely drops out of the race in the Ivy League. It also dampens the mood coming off the Crimson's best season in school history, and may lead school officials to abandon the effort to become more competitive in basketball. But it's nothing compared to what is being alleged at North Carolina. Cheating on a take-home test? Come on. Isn't that what take-home tests are for?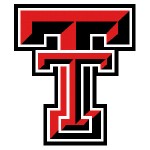 TEXAS TECH. Things just keep getting worse for Billy Gillispie. The once rising-star who led UTEP and Texas A&M to national prominence flamed out at Kentucky and is now assured of being fired from Texas Tech, according to recent reports. Gillispie, who checked himself into the hospital because of "severe pain" and stress-related issues, is alleged to have exceeded the allowed offseason practice time, and to have forced injured players to practice against their will. According to CBS Sports' Jeff Goodman, Gillispie held offseason practices that routinely exceeded eight hours a day. NCAA rules prohibit more than 4 hours of practice time per day.
This from Goodman:
"We used to go more than four hours all the time," said Jaron Nash, who transferred to North Dakota after last season. "I remember that day when we went almost all day. We didn't leave until 9 p.m. or so. It was pretty bad. A lot of guys were really hurt after it. One guy had a stress fracture in both legs."
One source identified that player as African native Kader Tapsoba, who did not play last season while dealing with multiple stress fractures.
"He was literally crying at practice," said the source, who was with the program last season. "He couldn't even run and Gillispie had him running up and down the steps at the arena. I remember the doctor getting the X-rays back and coming to practice and telling Gillispie it was really bad. He'd just ice him up and tell him to go practice."
"He shouldn't have been practicing," he added. "But he bullied everyone, including the trainer. He'd make the trainer make kids come back. Bodies were dropping like flies. One day I walked in and the whole team was in the training room. All the players and even the managers. He'd make them practice."
The team's star player, Jordan Tolbert, cut his hand on the rim one day last year in practice and suffered a four-inch gash across his fingers. The next day, according to one source, Gillispie had the trainer bandage his hand and then instructed Tolbert to dunk the ball every time he caught it.
SCANDAL RATING: 3/10. Billy G will be gone, and Texas Tech will return to the basement of the Big XII once again. Not to condone his behavior.  Gillispie's mistreatment of players and staff (more than 30 players and employees have left since he took over) is borderline ridiculous. But it's just par for the course this offseason in the NCAA.