Six Under-the-Radar Teams in College Basketball in 2012-13
By: Scott Laube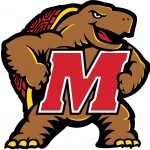 Maryland Terrapins. 
While the general consensus is that the Terps are still a year away from national relevance, I think they can cause some problems in the ACC a year earlier than expected. Maryland finished last year 17-15 in Mark Turgeon's debut season and will have to replace senior leader Sean Mosley and leading scorer Terrell Stoglin. Despite Stoglin averaging 21.6 points last season, I think his absence will be more of an addition by subtraction, as he killed the flow of the offense and frequently butted heads with the coaching staff  (bottom line is he cared more about his stats than victories).
Turgeon's squad would have been a serious candidate to fight for the top spot in the ACC this season had Sam Cassell Jr. and Xavier transfer Dez Wells not been ruled ineligible. Regardless, the Terps still have enough talent for an invitation to the Big Dance. They return four key contributors from last year's squad in Alex Len, Pe'Shon Howard, Nick Faust, and James Padgett. They also add to the squad impact recruits Shaquille "Baby Shaq" Cleare and Jake Layman, as well as fifth-year Albany transfer Logan Aronhalt.
Len and Cleare are legit NBA prospects and if they provide the production expected of them this season, they are going to be a terror of a frontcourt for teams to defend against. Layman and Aronhalt are capable of providing instant three point offense for the Terps off the bench and Howard and Faust are athletic guards who have the potential to be a productive duo in the backcourt. If Padgett can provide the type of senior leadership Mosley gave to Maryland last season, the Terrapins have a good shot at a top 5 finish in the ACC this season.
Kansas State Wildcats
It seems that not much is expected of the Wildcats after Frank Martin decided to bolt the team to accept the head coaching position at South Carolina. But former Illinois head coach Bruce Weber is more than a competent replacement despite what his critics may think. How quickly we forget Weber led the Illini to six NCAA tournament appearances including the NATIONAL CHAMPIONSHIP GAME during the 2004-2005 season.
The Wildcats return mostly everyone from last season's team that made the NCAA's with the exception of forward Jamar Samuels. Shooting guard Rodney McGruder is the glue to this K State team as he provides stellar defense and is the go-to guy on offense. Point guard Angel Hernandez showed promise running the point last year as a freshman and will be looked at to be a key contributor in his sophomore campaign. The key to the Wildcats success this year will be the frontcourt play of returning players Jordan Henriquez and Thomas Gipson. Henriquez and Gipson have the potential to be one of the most intimidating and dominant big men in the Big 12 IF they can stay out of foul trouble.
It's also hard not to love the play of guard Will Spradling who is the epitome of a pest and can shoot the three ball. If Weber can get production from Martavious Irving, Shane Southwell, and Adrian Diaz off the bench, don't be surprised if you see Kansas State near the top of the Big 12 standings when the season ends.
 St. John's Red Storm
The Johnnies struggled last year without their charismatic coach Steve Lavin who spent the year recovering from prostate cancer surgery. With Lavin back in the fold this season, I expect the Red Storm to shock the country like they did in the 2010-2011 season when they made the NCAA tourney for the first time since 2002.
St. John's had the youngest team in the nation last season as they started four freshmen and only had eight players on scholarship. But Lavin reloaded for this season by bringing in six new players as a part of recruiting class that was ranked 20th in the nation. Newcomers Jakarr Sampson, Chris Obekpa, and Orlando Sanchez will provide instant impact and much needed size inside for the Red Storm and Christian Jones and Marc Bourgault will be counted on to provide scoring and three point shooting off the bench.
Stud guard D'Angelo Harrison returns for his sophomore season after scoring 16.8 points as a freshman. Lavin is depending on Harrison to score and run the point at times as well in order to get the myriad of weapons St. John's now has at its disposal. If the recruits live up to the hype that has accompanied them to Jamaica and Harrison and the rest of the Johnnies improve upon last season, I think they have a realistic chance to be playing meaningful basketball in March.
Iowa Hawkeyes
Head coach Fran McCaffrey has done a great job cleaning up the mess left behind by his predecessor, Todd Lickliter. While the Hawkeyes only won three games in Big Ten play during McCaffrey's first season, they won eight Big Ten games last season and made an appearance in the NIT.
The goal this season is to get to the Big Dance and Iowa has a good shot at doing so. Despite losing top scorer Matt Gatens from last year's squad, Roy Devyn Marble and Aaron White return for Iowa and both averaged double figures in scoring last season. But most importantly, McCaffrey and his staff added two huge additions to the team in highly acclaimed recruits Mike Gessell and Adam Woodbury. Gessell will run the point for McCaffrey and Woodbury will provide instant offense in the paint.
If the Hawkeyes can get key contributions off the bench from Josh Ogelsby and Eric May, and Melsahn Basabe complements Woodbury down low, they have a great chance to punch their ticket in March.
USC Trojans
Kevin O'Neill's Trojans were simply awful last year. Decimated by injuries, USC won only six games last year including only one Pac-12 victory, just one year after they made the NCAA tournament. But O'Neill's squad should be much improved this season with point guard Jio Fontan returning from injury and a trio of transfers being added to the mix. USC will also get back big men DeWayne Dedmon and Aaron Fuller after both went down last season with season ending injuries.
Dedmon is a seven-footer and when teamed up with Fuller inside, both provide impressive size and scoring in the paint.  Wake Forest transfer J.T. Terrell and Ari Stewart should give USC reliable scoring options to complement the offensive games of Fontan and Dedmon. O'Neill also has two more transfers at his disposal in UC-Irvine transfer Eric Wise and Tennessee transfer Renaldo Woolridge. Both will be expected to provide scoring off the bench, specifically at the wing position.
O'Neill is one of the most respected tacticians in the country and if he can get the transfers to buy in and Fontan, Dedmon, and Fuller to return to their pre-injury form, expect USC to wreak havoc on the Pac-12 this season.
Ole Miss Rebels
Despite Andy Kennedy winning 20 or more games five out of his six seasons as the Rebels head coach, Ole Miss still hasn't reached the NCAA tournament during his tenure. With four starters coming back, Kennedy should have a good opportunity to break that streak though. Four starters are back, including seniors Murphy Holloway and Reginald Buckner. Both have the potential to become one of the most physical frontcourts in the conference, with Holloway nearly averaging a double-double last year and Buckner widely considered the best defensive center in the SEC.
Sophomore point guard Jarvis Summers was might impressive leading the team as a freshman and will be a key figure in whether or not the Rebels join the March Madness festivities. Kennedy also welcomes to the squad last season's National Junior College Player of the Year Marshall Henderson. Henderson averaged 19.6 ppg and shot 41 percent from 3-point range for his JUCO team and should give the Rebels instant scoring off the bench.
Demarco Cox was effective off the bench last season and will be expected to play a similar role in 2012-13. On paper, this is Kennedy's most talented team during his six year tenure and anything short of an NCAA tournament appearance would be considered a disappointment and ultimately could cost Kennedy his job.
Scott Laube is a journalism student at the University of Maryland. You can check out his commentary on everything Terps at wmucsports.wordpress.com