Oklahoma Sooners: NCAA Tournament Profile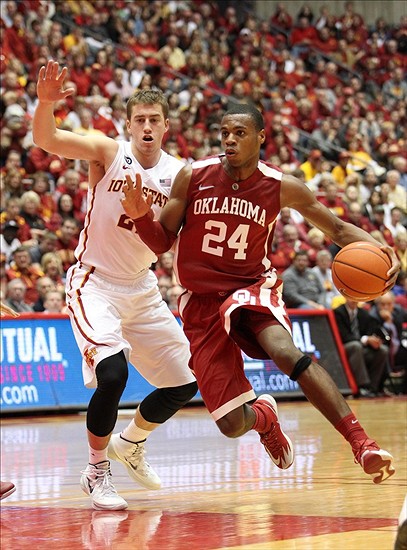 Oklahoma Sooners (23-9, 12-6 Big 12)-Oklahoma boasts one of the best little-known players in the country in 6-4 sophomore guard Buddy Hield (16.8 ppg, 4.4 rpg). He will be heard from in this opening round game.
Hield has been a consistent scorer all season long, and is a terrific shooter (45% from the floor). He knocked down at least three 3-pointers in 14 of 18 Big 12 games. He also finished second in the Big 12 in three-pointers made and was named to the all-conference team.
It's not all about Buddy, though. 6-7 senior forward Cameron Clark (15.3 ppg, 5.5 rpg) was tremendously improved this season, and guards Isaiah Cousins (10.8 ppg) and Jordan Woodard (10.3 ppg, 4.7 apg) are capable scorers as well.
Oklahoma swept Texas, Baylor and Oklahoma State and finished second in the rugged Big 12.
KEY STATS:
7th Points per Game (82.2)
47th Rebounds per Game
25th Points per Possession (1.11)