Duke Blue Devils: NCAA Tournament Profile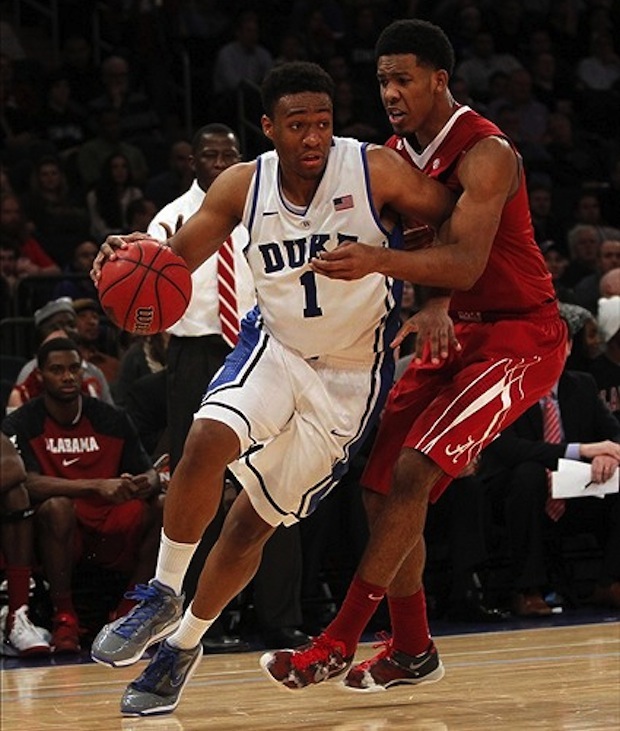 Duke Blue Devils (26-7, 13-5 ACC)- This is one of the youngest Duke teams in recent memory, as only one senior on the roster (guard Tyler Thornton) earns significant playing time. Jabari Parker (19.2 ppg, 8.8 rpg) has more than lived up to the hype this season, and has played well enough that he's surpassed Kansas freshman Andrew Wiggins on virtually every NBA draft board. At 6-8, Parker has big man size but plays like a college small forward. He shoots 36% from three-point range, and is a big-shot maker. Parker will be the best player any time he steps on the court in the NCAA Tournament.
Duke lives and dies by the three, and they shoot the triple at 39%, which ranks 22nd in the country. The Blue Devils don't have a ton of size, and rank just 193rd nationally in rebounds per game. 6-8 forward Rodney Hood (16.8 ppg) leads the team in minutes played and might be the most important player for the Devils.
Whether or not Duke advances in this tournament could depend on guards Quinn Cook (11.5 ppg) and Rasheed Sulaimon (9.8 ppg) are making their shots. If they're on, this is a legitimate Final Four contender. If not, Duke could be upset early.
KEY STATS:
23rd Three Point Percentage (39.1%)
62nd Field Goal Percentage (46.6%)
193rd Rebounds per Game (34.5)
27th Points per Game (79.1)