Syracuse Orange: NCAA Tournament Profile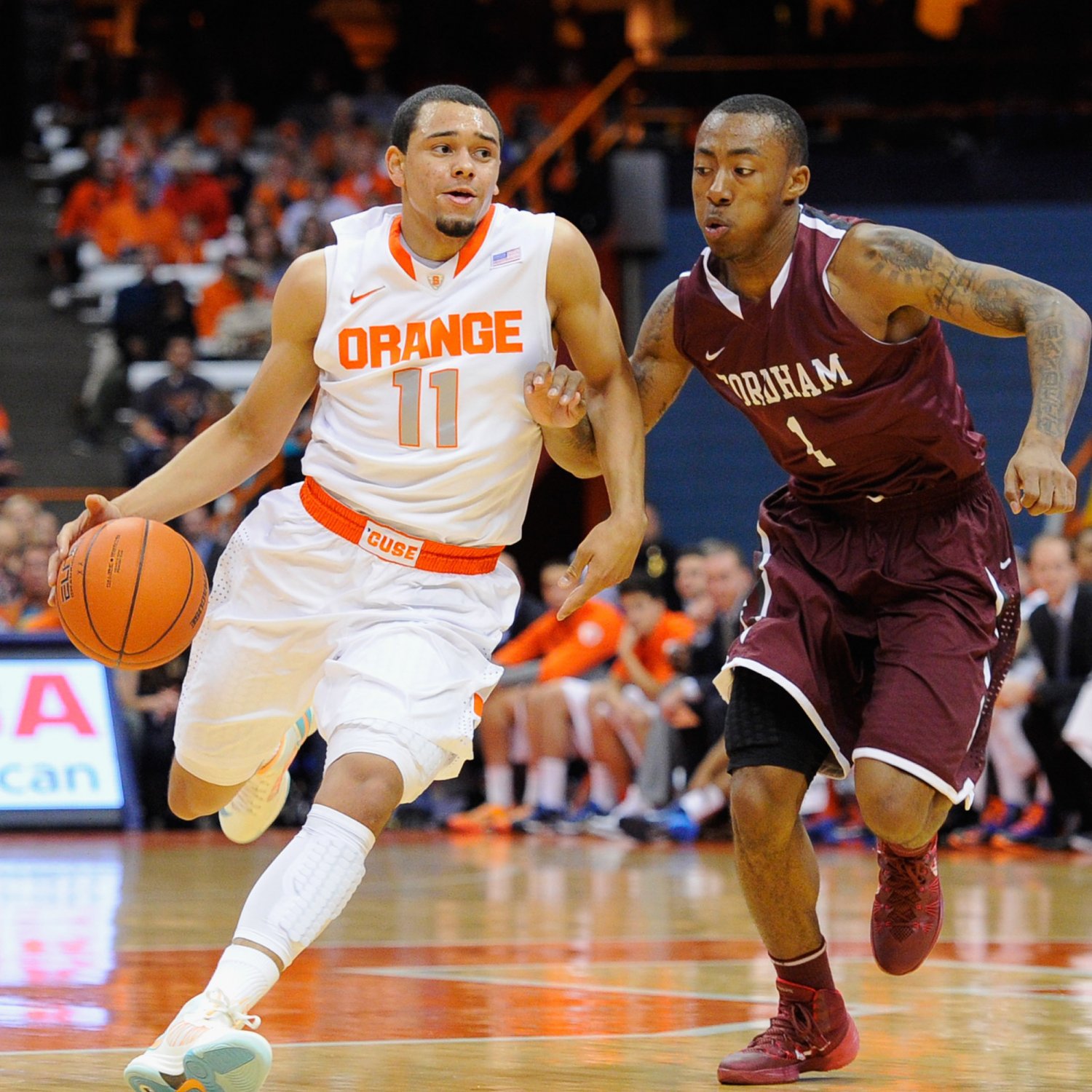 Syracuse Orange (27-5, 14-4 ACC)-The Orange raced out to a 25-0 start before completely falling apart and losing 5 of 7. Syracuse lost games to Boston College and Georgia Tech at home, teams who combined to go 10-26 in the ACC. They were bounced in the first round of the ACC tournament by NC State, only after having five tries to tie the game in the final seconds in one of the most ridiculous sequences you'll ever see.
Despite all of the turmoil, the 'Cuse is always a tough tournament draw because of their confounding 2-3 zone and athleticism and length on the perimeter. 6-8 senior CJ Fair is the epitome of perimeter length; and he leads the team in scoring at 16.7 per. He also pulls down 6.2 rebounds per game.
Freshman point guard Tyler Ennis was a revelation this season, averaging 12.7 points and 5.5 assists per game. His play didn't deteriorate despite the 'Cuse's late struggles, and Syracuse fans will always remember his game-winner at Pittsburgh.
The Orange struggled to score points towards the end of the season, despite having a plethora of offensive weapons in Fair, Ennis, sharpshooter Tyler Cooney and 6-8 forward Jerami Grant.
It'd be a mistake to write the Orange off despite their late season struggles.