Buddy Hield likes Instagram post of himself wearing Celtics jersey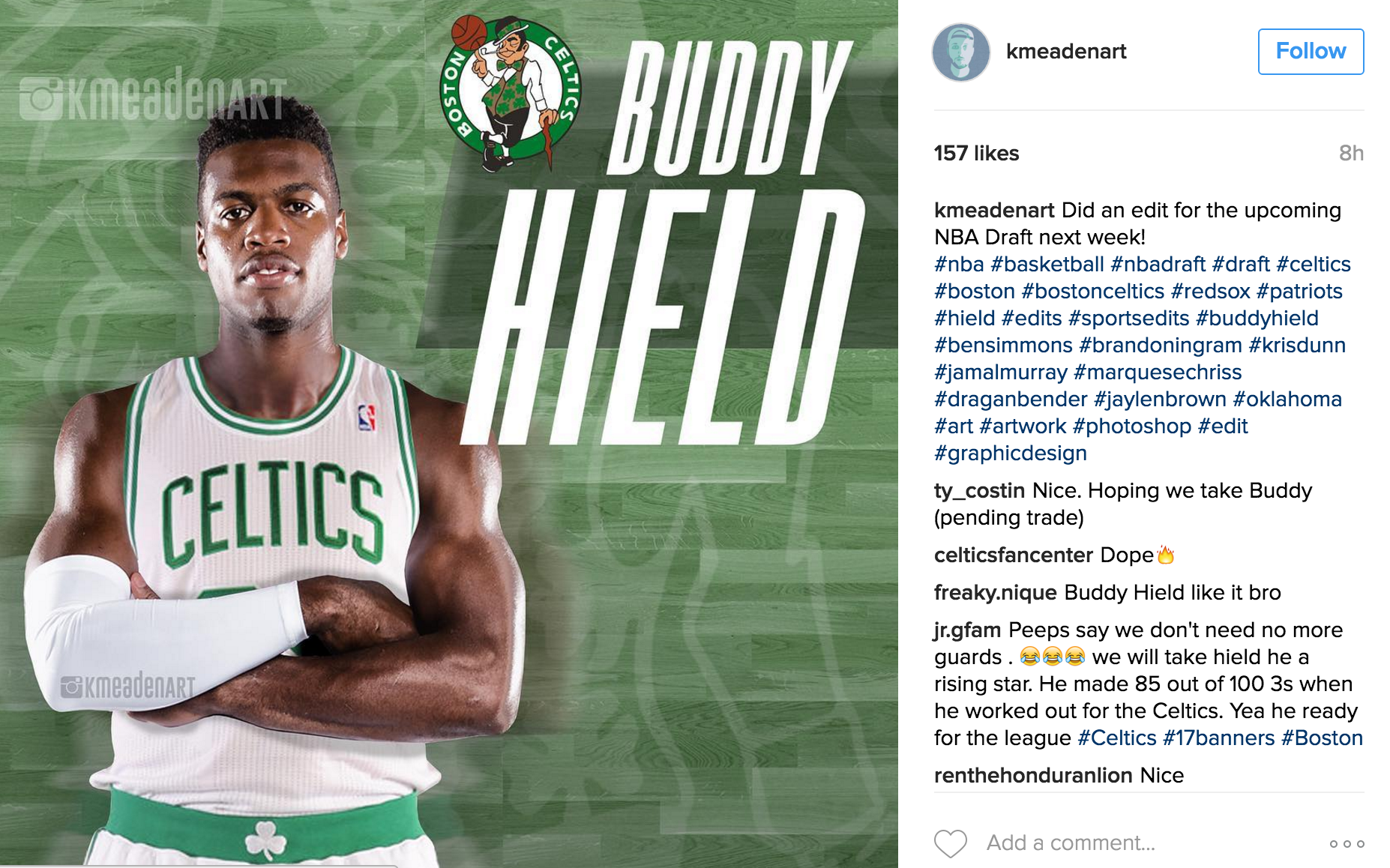 Are the Celtics going to take Buddy Hield with the No. 3 pick in the NBA Draft?
We think they should, and on Wednesday, we got some signs that they might. As our writer RJ Brownell first pointed out, Hield liked a picture of himself in a Celtics jersey on Instagram:
.@buddyhield likes it, I LOVE IT! #BuddyFor3 @danielrainge ??? pic.twitter.com/le5CIUB6jg

— RJ (@I_amRJB) June 15, 2016
Is this a LeBron-like, cryptic sign that Hield is heading to the Celtics? Or did Buddy just like this kid's edit? Who knows. Either way, there's no doubt that Hield would be excited to play in Boston.
He seems like a perfect fit for the Celts. Now it's up to them to draft him.