National Player of the Year Rankings: Josh Hart still leads the race
College basketball needs to take a hint from their football brethren.
Sure, there are lots of awards for the player of the year on the gridiron, even repetitive ones like the Davey O'Brien, the Maxwell, and the Walter Camp Player of the Year. But the one that really matters—the only one that people remember—is the Heisman. For better or worse, that is college football's Player of the Year.
In college hoops, things are different. There's the Naismith Award, and the Wooden Award, and the Associated Press Player of the Year, the NABC Player of the Year, the Oscar Robertson trophy, the Sporting News—hell, we even had our own for a year.
We think all of these awards should combine resources and just hand out one—the Roundball Daily.com Player of the Year. Or the Naismith. I guess it should be the Naismith.
Whatever you call it, we're breaking down its contenders in this column, starting right here, right now.
Check it out yo:

1. Josh Hart, G, Villanova: Hart has taken over the role of lead dog on No. 1 Villanova about as seamlessly as when Kobe took over with the Lakers after Shaq was shipped out. The senior is averaging 20.3 points, 6.8 boards and 3.5 assists while shooting a Deanna Inzano-hot 56.3% from the field. He's guided Villanova to a 14-0 start, and alongside Jalen Brunson and Kris Jenkins, is the reason why 'Nova is No. 1 in both polls for the first time in school history.
UPDATE: Hart's team lost at Butler last night (66-58), but whatever. He still had 13, 8 boards and 3 assists, and everybody knows how tough it is to win at Hinkel. He's still No. 1 on our list.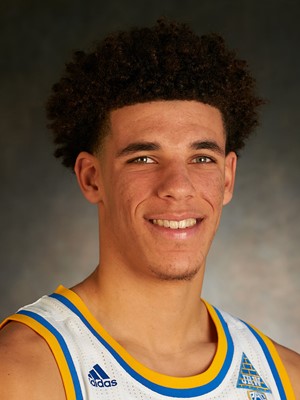 2. Lonzo Ball, G, UCLA: The eldest of the ballin' Ball brothers is balling out with UCLA (I'm sorry, that was too easy), averaging 14.3 points and 8.1 assists (which ranks 2nd nationally) to go along with 5.7 rebounds per game. The majority of scouts currently have him projected as the No. 1 overall pick in this spring's NBA Draft, and if you've seen him play, you know why.  Lonzo was the best player on the court in the Bruins' statement win at Kentucky last month, and he's the biggest reason UCLA's offense is the best in the nation in points per possession. The Bruins are on track to earn a No. 1 seed, and if they do, Ball will no doubt get his share of votes for the Naismith.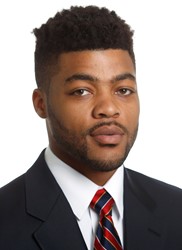 3. Frank Mason, G, Kansas: He's the spiritual leader of this Kansas squad, like Billy Graham or Joel Osteen. It truly is remarkable that, had he not failed a government history class in high school, Mason might have ended up at Towson instead of Kansas (although we think the Jayhawks still would have found a way to land him). The 5-11 senior is one of the best point guards in the country, but he can score, too, having put up 30 twice (against Indiana and UMKC). He's averaging 19.8 points, 5.9 assists and 4.6 rebounds per, and if Kansas makes a Final Four run, he'll be the biggest reason why.
4. Malik Monk, G, Kentucky: Since the Wildcats are pretty much the world's best AAU team, it's hard to pick just one player on the squad for this award. Honestly, they'd all have a better chance to win it if they ended up at different schools. But if anybody's bringing home the Naismith, it might as well be Monk, who just might be the best shooter in the country. He poured in a prodigious 47 points on 8-of-12 shooting from three in a 103-100 win over North Carolina in Vegas. Monk may be the nation's best 3-point shooter, and he's shown a Klay Thompson-like ability to get hot from outside. Like Thompson, the only thing holding him back might be the sheer amount of talent on his team.

5. Jonathan Motley, F, Baylor: The Motley fellow is the major reason why Baylor is off to its best start in school history, jumping to No. 2 in the rankings behind Villanova and posting wins over Oregon, Michigan State, Louisville and Xavier. The 6-10 junior from Houston is averaging a team-leading 16.3 points and 9.1 rebounds per game, and has saved his best work for the biggest games, posting 26 and 6 against Sparty, 17 and 8 against Xavier and 19 and 10 in a comeback win over VCU.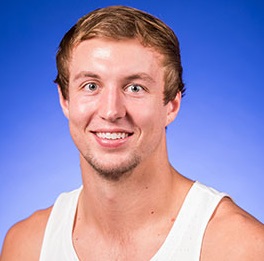 6. Luke Kennard, F, Duke: He and Grayson Allen are annoyingly good (I mean, Allen's just annoying), but they're both keys to Duke's national championship aspirations this year. Kennard is averaging 21.4 points, 6 rebounds and 2.7 assists per game, and is shooting 53% from the floor. He's also less creepy than he looks in this photo, where his eyes are staring directly into your soul like two black, beady, laser pointers.
7. De'Aaron Fox, G, Kentucky: He kind of reminds you of Rajon Rondo, without the personality disorder.  Except Fox is way more athletic, and a little bit better of a shooter (though he's been bad from 3-point range).  The freshman is averaging 15.6 points and 6.8 assists per game, and he's done a commendable job of running the point on this ridiculously talented team. Like Monk, it'll be tough for him to win this award, just because of the depth on his team. But he's definitely going to get consideration.
8. Dennis Smith Jr., G, N.C. State: Fultz, Fox, Monk, Ball, Bam Adebayo and Harry Giles all received more preseason hype than Smith, who kind of flew under the radar after committing to Mark Gottfried at NC State. But this kid might end up being the best of all of them. He's dominated the college game right from the start, averaging 19.1 points, 6.2 assists and 3.6 boards per game, and his athleticism reminds you of Russell Westbrook. Don't sleep on this kid.
UPDATE: Maybe people won't be sleeping on Smith for that much longer. He went for a ridiculous and Westbrook-like 27 points, 11 assists, 11 rebounds and 5 steals tonight in a 104-78 smackdown of No. 1 Virginia Tech. NC State led that game by 25 at halftime.

9. Caleb Swanigan, F, Purdue: The 6-9 sophomore big man is the quietest great player in the country, averaging 18.5 points and 13 boards per game. He also plays (and looks) a lot bigger than 6-9, and plays (and looks) a lot like fellow Indiana native Greg Oden. Swanigan had a monstrous 28 and 22 boards in an overtime loss to Minnesota on New Year's Day, and went for 26 and 10 in Purdue's satisfying 86-81 win over Notre Dame. This guy is an absolute beast, and he should make the Boilermakers a tough out by season's end.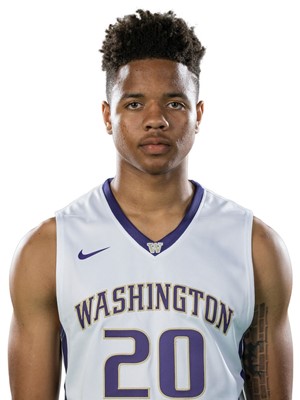 10. Markelle Fultz, G, Washington: It's a shame the Huskies have been so disappointing, because if this team was even decent, Fultz's candidacy would be legitimate. The freshman and sure-fire lottery pick is averaging 22.3 points, 6.7 assists, 6.4 rebounds, 1.6 steals, and 1.4 blocks per game, while shooting 49.5% from the field and 46% from three. If U-ub played any defense, he'd probably be a lot higher on this list.
Also worth mentioning:
Marcus Keene, G, Central Michigan: The 5-9 San Antonio native is the nation's current leading scorer, and it's not even close, as he's putting up 30.1 per, compared to 25 ppg by Valpo's Alec Peters. The Chippewas are also off to a solid 10-4 start.
Maurice Watson, Jr., G, Creighton: The 5-10 senior is leading the nation in assists (9.1), and was the main reason why Creighton crashed the Top 10 in the rankings after a 13-0 start. The 'Jays gave Villanova everything they could handle in a close loss at home, and have the look of a legit Big East contender.