Rookie of the Year Rankings: Has Donovan Mitchell taken the top spot?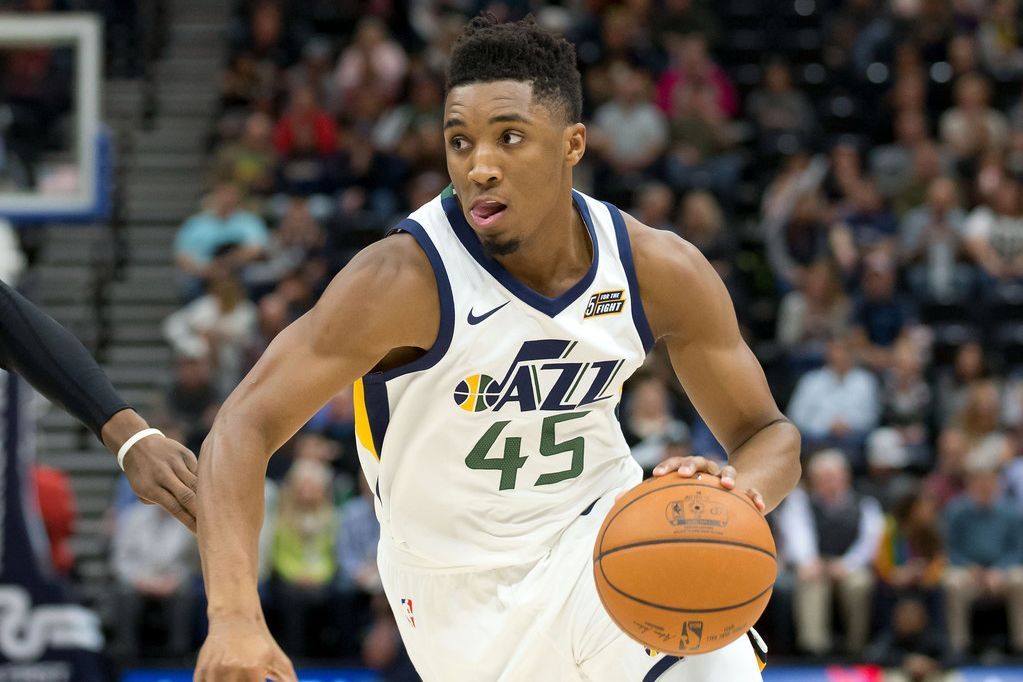 Some guys are just made to excel when the lights are at their brightest.
You know the type of people we're talking about.
They goof around all practice and then go out and drop 40 on your high school rival, or barely memorize their lines in the school play and then bring the house down come show time.
Sometimes, supreme talent doesn't show itself until it's needed.
Imagine Bruce Springsteen strumming at your cousin's bar mitzvah. You think he's bringing the wife up on stage and going 3 and a half hours, no breaks? You think he's busting out the harmonica in front of 12 and a half people instead of 30,000? (Aunt Elize counts as a half because she won't remember the performance).
Utah Jazz rookie Donovan Mitchell is like Bruce Springsteen.
You know, if Bruce Springsteen is like that. Stay with me.
It's not that Mitchell slacked off at Louisville–he averaged 15.6 points, 5 boards and 3 assists per game–it's just the college game might have been holding him back.
Mitchell's athletic gifts seem perfectly tailored to fit the free-flowing, spacious, wide-open NBA. He's quick, shifty, bouncy, and has a knock-down J. To make our point about bar mitzvahs and Bruce Springsteen, he's even shooting it better (42%, 36% from 3) than he did last year at Louisville (40%, 35% from 3).
Not many who saw him in college would have predicted he'd be this successful. The Nuggets took him with the 13th pick in the draft, and then immediately traded him for Trey Lyles and Tyler Lydon. They'd probably like that one back.
But here Mitchell is, averaging 17.8 points, 3 assists and 3 boards in 30 minutes per game.
He's been incredibly streaky, with a couple of impressively ugly shooting performances (3-for-21 against the Sixers, 1-for-10 against the Bulls), but that comes with the territory for a rookie. He's also shown the ability to take over games like an alpha-dog, going for 25-plus points eight times, including a 41-point outpouring on the Pelicans on December 1.
Having more success once you break into the league isn't a new phenomenon. People who think LeBron James is better than Michael Jordan won't remember this, but they used to say the only guy who could stop MJ was Dean Smith.
Today, you could look at Jimmy Butler, Devin Booker and Khris Middleton as other examples of guys who for one reason or another have shone brighter in the NBA lights.
You know they nailed their lines in that school play, too.
Utah Jazz fans are sure happy Mitchell is one of these guys. He may not bust out the harmonica at the bar mitzvah, but he's playing sweet music with the Jazz.
Ohhhhh yeahhhhhh.
Alright, that was awful. Maybe it would have been better if this column was for Sports Illustrated.
On to the rankings.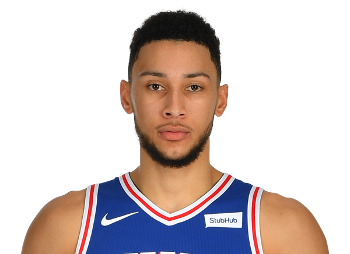 1. Ben Simmons, G, Philadelphia: A few weeks ago, people who don't remember 1990 were claiming Simmons was the best rookie of all-time. Now, Donovan Mitchell might be the Rookie of the Year. So…does that make Donovan Mitchell the best rookie of all-time? Does anyone remember Magic Johnson? Does anyone remember anything that happened before the last time they scrolled through their Twitter feed?
How's this for a hot take: Wilt Chamberlain was the greatest rookie of all-time. The man averaged 37.6 points and 27.6 rebounds per game in his debut season. Guess he doesn't count because you can't find his highlights on Instagram.
Don't get us wrong–Simmons does deserve this spot, and may get an All-Star nod as well, as he's averaging 17.5 points, 7.7 assists (fourth in the league) and 8.9 rebounds per. He's having a terrific season, but miss us with the "greatest ever" talk–especially before Christmas.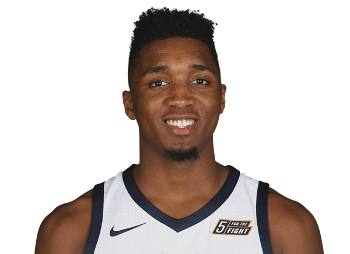 2. Donovan Mitchell, G, Utah: We've got him in at No. 2 right now, and despite the fact that we think people need to chill with the "greatest rookie ever" talk with Simmons, it's going to be awfully tough for Mitchell to surpass him. Simmons is such a prolific passer and rebounder, Mitchell would need to start posting some triple doubles to have a chance at catching him by season's end. Still, of all the rookies taken in the 2017 draft, you could have gotten pretty great odds that this kid from Louisville would be the guy playing the best basketball.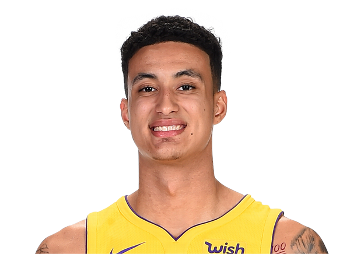 3. Kyle Kuzma, G, Los Angeles Lakers: Speaking of rookies you wouldn't have expected to see here, how about this kid? Kuzma has been unbelievable, averaging 16.1 points and 6.6 boards in 30 minutes per night. He's already gone for 30 once, and like Mitchell, has continued his breakout performance in Summer League. That new guy running the Lakers (Irving Johnson? He's got a weird nickname, too) seems to know what he's doing. The Lakers got a steal with the 27th pick in the draft, as this kid is as smooth as they come, and plays with a star's confidence. He doesn't have many weaknesses.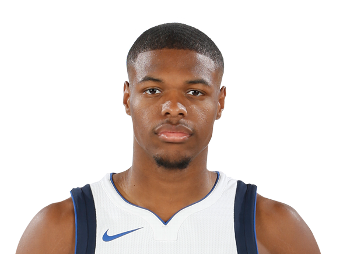 4. Dennis Smith, Jr., G, Dallas: LeBron is right–the Knicks should have taken Smith. No disrespect to Frank Ntilikina, of course, who's going to be a solid player (especially defensively), but Smith has shown an explosive athletic ability and knack for scoring that can make him a star in the NBA. The only question is whether or not he'll be able to stay healthy, and so far, that is a major concern. In 23 games so far, Smith is averaging 14.4 points, 4 assists and 4 boards.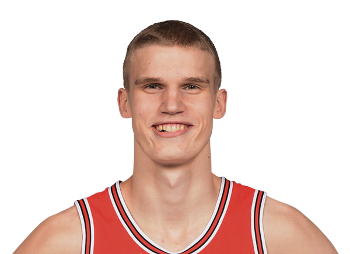 5. Lauri Markkanen, F, Chicago: His numbers might be a little bit inflated playing for the moribund Bulls, but the Finnish Kristaps Porzingis has broken NBA records for three-pointers made , and could end up with an historical season, as he's got 56 in his first 25 games. Of course, he's only shooting 33.5% from 3 and 40% overall, but he is averaging 14.7 points and 8 boards per so far. This rookie class is incredibly deep.

NEXT FIVE: Lonzo Ball, G, L.A. Lakers, De'Aaron Fox, G, Sacramento, John Collins, F, Atlanta, Mike James, G, Phoenix, Jayson Tatum, F, Boston.
Related: Victor Oladipo is the NBA's Most Improved Player