Tulane's Melvin Frazier forgoes final year of eligibility, enters NBA Draft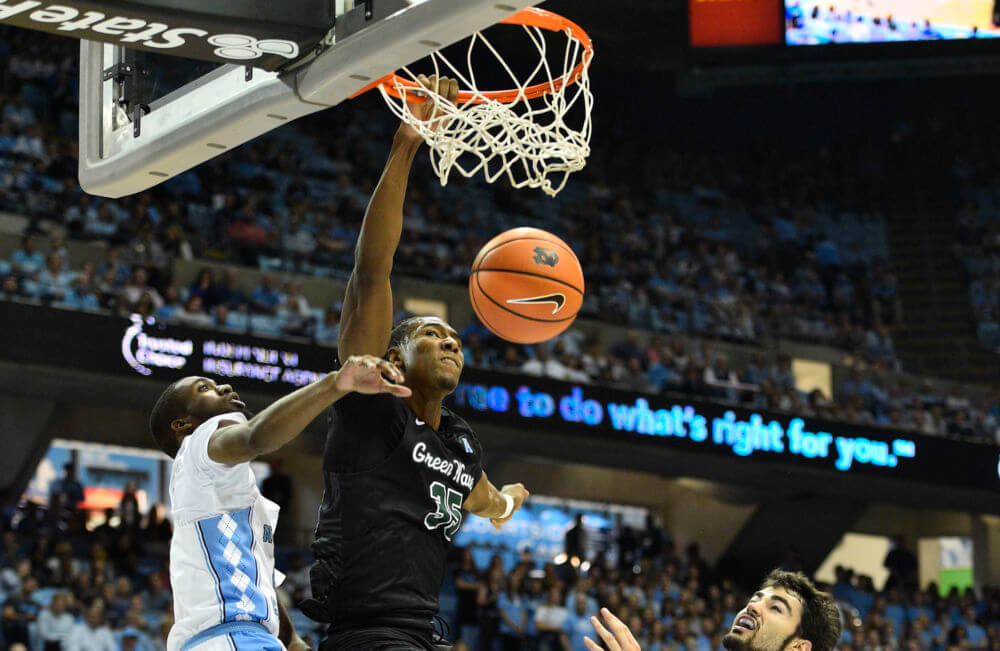 NEW ORLEANS – Five weeks after initially declaring for the 2018 NBA Draft, Tulane men's basketball junior swingman Melvin Frazier has elected to forgo his final year of collegiate eligibility and hire representation before beginning his professional career.
An Avondale, Louisiana native, Frazier is ranked as the No. 30 overall prospect in this year's draft according to ESPN.com and has been slotted as a first-round selection in several editions of the site's mock draft. He is also one of just a handful of underclassmen that has received an invitation to the NBA Draft Combine, which will take place May 16-20 in Chicago.
"Mel has always dreamed of playing in the NBA and has worked very hard to get to this point," head coach Mike Dunleavy Sr. said. "I enjoyed coaching him and watching his game improve over the last two years. I wish him the best and look forward to following his professional career."
During his breakout campaign in 2017-18 with the Green Wave, Frazier was named American Athletic Conference Most Improved Player of the Year and an all-league second team pick. He also garnered NABC All-District Second Team honors and Louisiana Sports Writers Association First Team recognition, while being named MVP of the Jamaica Classic and The American's Player of the Week once.
For the year, Frazier scored 20 or more points 10 times and posted four double-doubles. He led the Green Wave in field goal percentage (.556), scoring (15.9 per game) and steals (65) and was second in rebounds (5.6) and third in assists (2.9) per contest. His 2.2 steals per game led all players in the conference and ranked 19th nationally.
In 94 games and 71 starts over the last three seasons at Tulane, Frazier amassed 997 points on over 48 percent shooting from the field, 413 rebounds, 156 assists and 152 steals.
The draft lottery will take place May 15 and the 2018 NBA Draft will be held June 21 at the Barclays Center in Brooklyn, New York.