Mike Krzyzewski wants a reassessment before college basketball continues; denies Duke's 2-2 record is the reason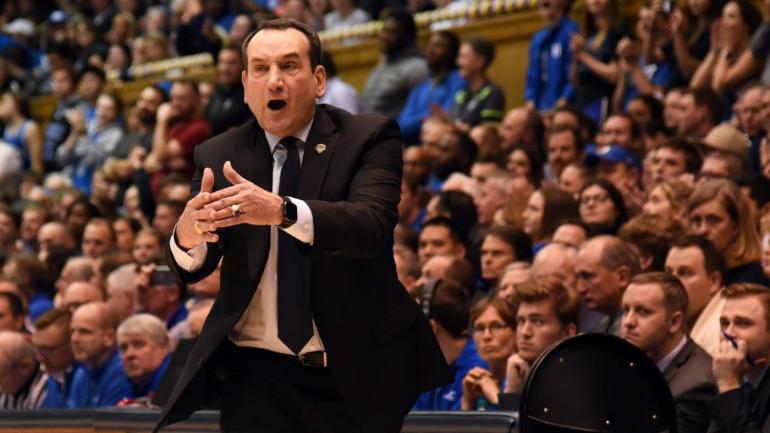 By Joel Alderman
After Duke lost to Illinois, 83-68, on Dec. 8th, its coach Mike Krzyzewski said, "Something just doesn't feel right about it." He did not mean the final score but the fact that the game was even played, as coronavirus cases and deaths spiral.
Three of the 14 games in the ACC/Big Ten Challenge have already been postponed due to COVID-19, NC State-Michigan, Louisville-Wisconsin, and Virginia-Michigan State.
Duke has a very un-Duke like record of 2-2. To make it worse, the victories were against Coppin State and Bellarmine, schools that most basketball fans do not normally associate with teams to be feared. A match with Charleston Southern, on Dec. 12th, another opponent not expected to instill terror in the Blue Devils, is still on, as of now.
After the loss to a very good Illinois team on Dec. 8th he wondered out loud about continuing to play. But he is ready to take on those who say his comments were excuses.
Defends himself
He countered his critics by admitting "someone can say, 'He's saying that because he got his butt beat.' Do I think things should be done a little bit different? I mean, yeah. A lot of kids aren't going to be able to go home for Christmas. It's probably a time when they should, for mental health. But we're just plowing through this."
Lack of leadership in college basketball
"We made an assessment," he said. "I'm not sure who leads college basketball. It's done by committee. . . Basically, it was more a mentality of get as many games in as possible. I would just like for the safety, the mental and physical health of players and staff to assess where we're at."
Coach K doesn't know where to voice his complaints, although the media may be doing it for him. "Who is it that you talk to?" he asks.
"Again, Illinois killed us," Krzyzewski pointed out. "We're not that good. God bless everyone."