National Player of the Year Rankings: Kansas guard Frank Mason III leads the way
Veterans get no respect.
Like the 40-year-old who shows up at the park to take on a bunch of kids in a pick-up game. He walks onto the court and everyone makes fun of him, until he starts pulling out some grown-man moves and cashing fadeaway jumpers in everyone's eye.
You thought you could take him, but he swats you from behind, and then goes glass without even calling bank (even though he could have) to put the game away. You slink back to the sideline pissed off, yelling at your teammates and thinking for a second about chucking your Gatorade before deciding against it.
Not that that's ever happened to me or anything.
It's true—people are naturally drawn to the next big thing. The newest rapper in the game, the young actress in that new hit movie, the one-and-done freshman who's already been anointed an NBA All-Star but hasn't cleared all of the acne off of his face yet.
NBA GM's are the same way.
Teams go out of their way to draft younger guys instead of college juniors or seniors, with the thought process being that uperclassmen are generally closer to their NBA ceilings.
But that whole idea is half-baked. If you draft an 18-year-old, you're going to be paying him millions upon millions before he's even ready to contribute. With a (gasp!) 21-year-old prospect, you'll actually get production out of him before he hits free agency (or gets his AARP card), meaning you won't end up like Toronto with T-Mac or Portland with Jermaine O'Neal. (I know…'90s references! Stay with me, kids).
In this year's college hoops season, the freshman might be better than ever–and that's saying something. There's a whole bunch of them with a whole lot of game—from Kentucky's De'Aaron Fox, Malik Monk and Isaiah Briscoe to Washington's Markelle Fultz to UCLA's Lonzo Ball to NC State's Dennis Smith Jr., Kansas' Josh Jackson and on and on.
These guys deserve credit, because they are changing the game. They really are prodigies—like Justin Bieber when he was just an annoying Canadian preteen singing in front of his computer.
But the thing is, there's a lot of older dudes who can play, too. From Kansas' Frank Mason to Villanova's Josh Hart, upperclassmen have been balling just as hard as the teenagers. And those two guys have put themselves in the best position to win the Naismith Trophy.
So respect the elder statesmen. Not only do these guys have a great chance to be hoisting the Naismith at season's end, they've got a great shot at hoisting the gold trophy come April, too.
On to the rankings.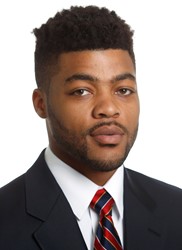 1. Frank Mason, G, Kansas One of the old heads, Mason takes over the top spot in our rankings after going for 28 with 5 assists, 3 boards and 2 steals in an 81-70 win over Oklahoma. We're not sure if WAR is a stat in college basketball, but we know this kid is worth a few wins on his own for the Jayhawks. He scored 19 of his 28 in the second half, bringing KU back from nine down and helping them avoid a major upset. The 'Hawks should be No. 1 in the AP poll at this time next week, and it's largely thanks to Mason, who's neck-and-neck with Hart for this award right now.

2. Josh Hart, G, Villanova The 6-6 senior is the Hart and Soul of this Villanova team (haha, last name puns), which might once again be the best squad in the nation. Hart went for 20, 6 boards and 5 assists in a 79-54 statement win over No. 15 Xavier on Tuesday. He's stuffing the statsheet like a Clark Kellogg dream this season—averaging 19.8 points, 6.8 boards, 3.7 assists and 1.3 steals per game. Sure, some of these freshman whippersnappers might have better numbers, but nobody means more to his team than Hart. Some people think this 'Nova team is even better than last year's national champs—and that's a scary thought for everyone outside of Philly.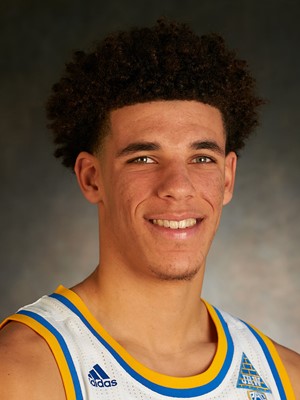 3. Lonzo Ball, G, UCLA: Ball was like Dawes on Sunday against Stanford. Which is to say, he did a little bit of everything. (That song is ridiculous). Ball has been as good as advertised all season long, and even if he doesn't end up being the No. 1 pick in the draft, he should be the top freshman on this list. He's averaging 14.7 points, 8 assists and 5.6 boards per, and has UCLA at 16-1 and looking like the clear-cut best team in the Pac-12.
4. De'Aaron Fox, G, Kentucky: As smooth and prolific as Ball has been, Fox has been that disruptive and game-changing. He's impossibly quick, a terrific passer, and has great defensive instincts. He's probably the best player on an ultra-stacked Kentucky team (although Malik Monk is close). Fox scored 27, had 6 boards and 6 assists in a 97-71 win over Arkansas on Saturday, and put up 22 with 5 boards in a close 'W' over Vandy in Nashville. For the season, Fox is checking in at 16.7 ppg, 6.4 apg and 5.1 rpg. He's definitely still in the hunt.

5. Caleb Swanigan, C, Purdue: The beastly 6-9, 250-pound big man is getting a lot more buzz for this award lately, as the Boilers have reeled off 9 of 10 games and are now 13-2. Swanigan is the nation's leading rebounder at 12.9 boards per game, and he's also putting up 18.3 points and shooting 55.4% from the field. He played well in a 76-75 win over Ohio State (16 points, 11 boards) and in an impressive 66-55 takedown of No. 13 Wisconsin on Sunday (13 pts, 11 rbs). He looks (and plays) like Greg Oden, and like his fellow Indiana native, could be a first-team All-American.
6. Bonzie Colson, F, Notre Dame: You may never have heard the name Bonzie Colson (though now you probably won't be able to forget it), but this kid is an absolute stud. He plays a lot like Charles Barkley, outworking people on the glass despite not having big-man size (he's only 6-5). Colson is averaging a double-double at 16.4 points and 10.8 rebounds per game, and he's been about as consistent as anybody in the nation. He had 24 and 17 in a win over Iowa last month and put up 21 and 14 in a win at Pitt, and 18 and 14 in a 77-70 win over Louisville. This guy is amazing—and the biggest reason why Notre Dame is 14-2 and 3-0 in the ACC.
7. Josh Jackson, F, Kansas: Remember all that hype that followed Andrew Wiggins into Lawrence? Well, this kid is a better player. The 6-8, 207-pound freshman from Detroit is a matchup nightmare and has terrorized the rest of college basketball right from the start. Jackson plays like a guard, but he also has plenty of big-man skills, too. He went for 22 points, 9 boards and 6 assists in a win over K-State, put up 17 and 10 boards in a win over Texas Tech, and scored 16 on the road at Oklahoma. He's like a more polished, better version of Andrew Wiggins right now. And people wonder why Kansas has won 11 straight Big 12 titles.
8. Maurice Watson, G, Creighton: The nation's leading assists man (always thought assists man was a weird phrase) cracks our Top 10 after showing out in a 75-64 beatdown of No. 12 Butler in Omaha on Wednesday. He scored 21 points and dished out 7 assists (though he did have 8 turnovers). Watson also went for 11 and 14 in a win over Providence on Saturday. The senior from Philly is in at 13.2 ppg and 9.1 apg for the season, and incredibly, he's got No. 8 Creighton (16-1) in legitimate conversation for a No. 1 seed right now.
9. Malik Monk, G, Kentucky: After back-to-back games in which he shot 5-of-7 from three-point range and scored 34 and 26 points, respectively, Monk had an off night. He was 0-for-5 from 3 against Arkansas and scored just 12 points. But hey, that's life as a shooter—it even happens to Steph Curry now that Kevin Durant is bringing him down. Monk is still arguably the nation's best shooter, and he can go off at any time, as he proved when he torched North Carolina for 47, and hung 34 on Ole Miss. For the season, the freshman is still averaging 21.7 per. Not too bad.

10. Jonathan Motley, C, Baylor: Yes, Baylor got blasted, 89-68, at West Virginia in their first-ever game as a No. 1 team, but I mean…that's gonna happen in Morgantown. Motley struggled, scoring just 8 points on 3-of-10 shooting, and that broke up a streak of four straight double-doubles. The 6-10 junior is still averaging 15.3 points and 9.1 boards per though, and Baylor (15-1) is still a legitimate contender for the Big 12 crown. It's going to take more than one bad game in Morgantown to knock Motley off of this list.
ALSO WORTH MENTIONING: Dwayne Bacon, G, Florida State; Jawun Evans, G, Oklahoma State; Alec Peters, C, Valparaiso; Jock Landale, C, Saint Mary's; Dennis Smith, Jr., NC State.