National Player of the Year Rankings: Dennis Smith Jr.'s performance at Duke has him back in Top 10
College basketball has always been about team.
It's about iconic coaches and storied programs, championship banners and stuffy traditions, hostile fans and home court winning streaks. Very few individual players can stand out above that.
Every once in a while though, a transcendent star carries an otherwise unassuming group to a memorable upset. Nobody sees it coming at the time, but looking back years later, it makes perfect sense.
Think Dwyane Wade and Marquette against No. 1 Kentucky in the 2003 NCAA's.
Carmelo Anthony and Syracuse that same year against everybody.
On Monday night, NC State freshman point guard Dennis Smith Jr. authored one of those memorable performances. He scored 32 points (a career high) on 10-of-18 shooting in an 84-82 win over Duke. It was the Wolfpack's first win at Cameron Indoor Stadium since 1995, and a statement victory that could help State back into the NCAA Tournament picture.
Smith was the best player on the court Monday night, showing off his biocentric court vision (we are all one), Russell Westbrook-like bounce, and NBA-ready jump shot. He was opportunistic on defense (2 steals), and did it all with a knowing confidence not many freshmen possess.
Just take a look at some of his highlights:
This kid really looks like a baby Westbrook.
Smith's performance on Monday was enough to get him back into the Top 10 in our rankings, and we think it should be enough to convince NBA GM's that he, not Lonzo Ball or Markelle Fultz, should be the No. 1 pick in the draft come June.
So, where does he land in our rankings?
Check it out below: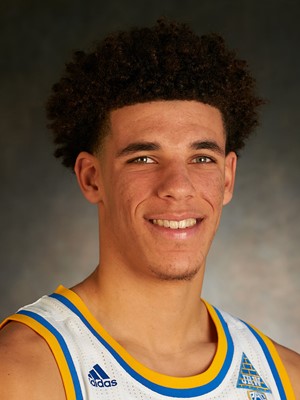 1. Lonzo Ball, G, UCLA: Sure, we think Smith should be the No. 1 pick, but in the Natty POTY race (that's probably what Dabo Swinney would call it), he's miles behind Ball. The UCLA freshman is smiling back at you in the top spot because he's been the most important player on a 19-2 Bruins squad that has a legitimate shot at a No. 1 seed come March. He's been even better than his numbers–which are impressive, by the way (14.9 points, 8.2 assists, 5.6 boards per), and even though UCLA lost, 96-85, at home to Arizona on Saturday, that did nothing to hurt Ball's chances. He put up 24 poitns, 8 boards, and 6 assists, and was the main reason the Bruins were still in the game. This kid has a real shot at taking home this award. I mean, just watch this kid: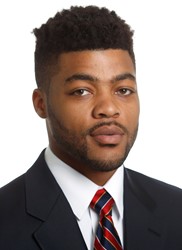 2. Frank Mason, G, Kansas: The Jayhawks suffered a setback, 85-69, at West Virginia on Tuesday night, so Mason suffers one in our rankings (that's life, I guess). The senior guard was thrown off his game by WVU's 'Press Virginia' defense, mustering just 16 points and 2 assists while shooting 6-of-16 from the floor. These rankings are fluid, obviously, and Mason is still well within striking distance. He's averaging 20.1 points, 5.4 assists and 4.4 boards for the season, and has KU on track for its 12th straight Big 12 title.

3. Caleb Swanigan, F/C, Purdue: ESPN's Myron Medcalf wrote a great piece on the 6-9 sophomore, who was homeless and weighed over 300 pounds at times during his youth. Now, he's a monstrous, Greg Oden-looking-like, finely-tuned machine. He's also the nation's leading rebounder and maybe the best big man in the country. Swanigan scored 25 points and grabbed 17 rebounds in an impressive 84-73 win over Michigan State on Tuesday night. He's averaging 18.5 and 12.5 for the season, and is the biggest reason why Purdue is 17-4 and right in the thick of the Big Ten title race. Swanigan needs to start getting some more pub.

4. Josh Hart, G, Villanova: Our former leader has fallen off a little bit after a pair of mediocre performances in blowout wins over Seton Hall and St. John's (11 points in each game) and a 16-point showing in Villanova's loss at Marquette on Tuesday night. With Swanigan beasting out every night and freshmen balling all over the place, Hart is losing his frontrunner's grip on this award. With all that said, he's still averaging 19.2 points and 6.5 boards per game for the defending national champs. He's right in the thick of it.

5. Jonathan Motley, C, Baylor: Motley earns the jump to No. 5 after going HAM (look it up) on Texas last Tuesday, scoring 32 points and grabbing a Conan the Barbarian-like 20 rebounds. He played so well that he couldn't even explain what happened out there afterwards. For the year, he's averaging 15.9 points and 9.6 boards. A lof of people jumped off of the Bears' bandwagon after they were blown out at West Virginia, but that happens in Morgantown (just ask Kansas). At 18-1, Baylor has proven that it is a legit title contender. Joe Lunardi has them as a No. 1 seed in his latest Bracketology, and deservedly so. If Motley can put up some more beastly, 20-rebound performances, he'll work his way up this list.
6. Bonzie Colson, F, Notre Dame: Though he hasn't had a game quite as beastly as Motley's 32-20, Colson has been remarkably consistent for the remarkably consistent Fighting Irish. He went for 14 and 14 in an 84-66 embarassment of Syracuse on Saturday, the sixth time in his last seven games he's been in double digits in rebounding. For the season, Bonzie is averaging 15.4 points and an ACC-leading 10.9 boards per game for the 17-3 Irish, who are tied for first place in the ACC. He may be small (6-5) for a power forward, but his game reminds us of Charles Barkley. That's a hell of a compliment.
7. De'Aaron Fox, G, Kentucky: Fox had 17 and 4 assists on Tuesday night, but the Wildcats were tripped up, 82-80, at Tennessee. The freshman is a bona-fide statsheet stuffer, and he lives up to his surname, as nobody in the game is quicker getting up and down the floor. He's not a great outside shooter, but really knows how to attack the rim, is always engaged and hunting turnovers on defense, and is one of the best pass-first point guards in the nation. For the year, Fox is in at 16.2 points, 5.9 assists and 4.6 boards per. He's almost hurt by the amount of talented teammates he has, but hey, that's what you sign up for when you go to Kentucky.
8. Josh Jackson, G/F, Kansas: The freshman wouldn't let his Jayhawks go down without a fight on Tuesday, as he put up 22 points, 4 boards and 4 assists. He makes at least 2-3 plays a game that make you stop everything you were doing and hit the 30-second rewind button on your remote. For the season, Jackson is averaging 15.1 points, 6.7 rebounds and 3.1 assists per game. We think he'd be a great fit for the Lakers come June.
9. Dennis Smith Jr., G, NC State: The kid with the plain name and extraordinary game (sorry, I accidentally went Clyde Frazier on you there) was indeed spectacular on Monday night against Duke, finishing with a career-high 32 points and 6 assists in an 84-82 win. The 'Pack hadn't beaten the Blue Devils in Cameron since '95, which—maybe not coincidentally–was the last time Coach K was out with back problems. The Wolfpack (13-7) might not be good enough to allow Smith to win this award, but the freshman can do enough individually to position himself as the No. 1 pick in the draft. No disrespect to Ball, Markelle Fultz or anybody else, but no other player in this class has Smith's combination of freakish athleticism, shooting ability, court vision, defensive skill set and natural confidence. We think the 'Pack will get back in the NCAA Tourney hunt, and they could be dangerous in a one-and-done situation come March.
 10. Dwayne Bacon, G, Florida State: Thanks in large part to Bacon, freshman Jonathan Isaac and junior Xavier Rathan-Mayes, Florida State is tied for first (6-1) in the murderous ACC, and is ranked in the Top 10 in both the AP and USA Today polls for the first time ever. Not bad for a team that was picked eighth in the ACC in the preseason poll. The Seminoles (18-2) have already beaten Duke, Virginia, Louisville, and Notre Dame, so yeah, they're pretty legit. The 6-7 Bacon is a reliable go-to-guy—a gifted shooter with tremendous range and excellent catch-and-shoot ability. He's averaging a team-high 17.4 points per game.