Get to know your 2018 NBA Draft Lottery Picks: Texas' Mohamed Bamba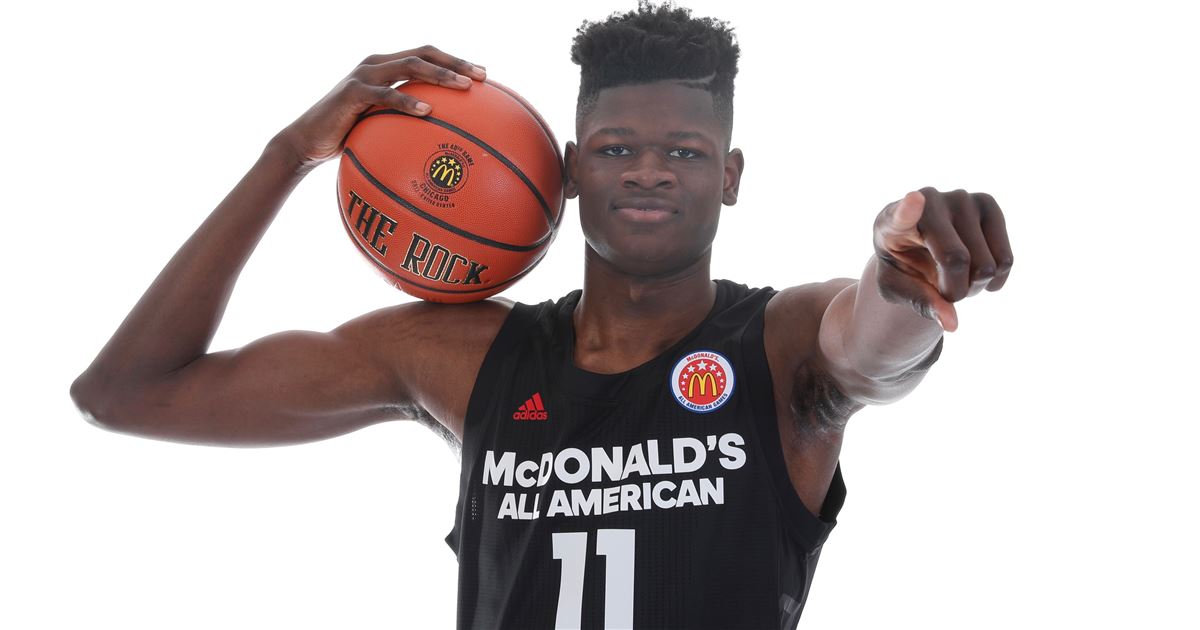 In just a few months, the college basketball season will tip off, and for some fans, it'll be like the first day of college itself. You're excited, jittery even, but you have no idea who anyone is, and you're real scared.
Luckily in this age of technology, incoming freshmen have Facebook. And college hoops fans have Roundball Daily. Get to know the best players of the upcoming season (and in all likelihood the 2018 NBA lottery picks) with our helpful series.
Get to know: Wendell Carter Jr. , DeAndre Ayton, Collin Sexton,  Robert Williams, Kevin Knox, Michael Porter Jr., Tremont Waters
Mohamed Bamba

Height/Weight: 7-0, 215 pounds
School: Texas
The agile seven-footer was the No. 2-ranked recruit in the Class of 2017, but he made more headlines when his half-brother went on Facebook Live and declared he had accepted cash and gifts before committing to the Longhorns.
It's still not clear exactly why Ibrahim Johnson, who had been arrested several times earlier that year, went on social media to try and disparage his half-brother, but it happened. The NCAA cleared Bamba of any wrongdoing, so he's in Austin and ready to give Shaka Smart some sorely-needed top talent.
Bamba is a terrific player, with absurd length (7-9 wingspan and 9-5 standing reach!) and great athleticism. He's got a high motor, good lateral quickness, and is a prodigious shot blocker. He's even shown the ability to pull off the classic Bill Russell blocks, where he just grabs the ball out of the air and keeps it for himself:
This kid will change games on the defensive end, so much so that ESPN's Myron Medcalf included him in his "perfect" starting five of players from this college hoops season.
His offensive game is a little raw, and it may not stand to improve significantly in Texas' run-and-gun system.
Smart likes to run and cause—what's another word for havoc?–but that fits Bamba's offensive game well, as he'll get a ton of dunks and putbacks in transition, and can exploit mismatches against smaller defenders.
After a so-so debut in 2015-16 (20-13 and a first-round NCAA loss) and a Charlie Strong-like disaster in Year 2 (11-22, 4-14/Big 12), Smart needs a big third year. No one has ever mistaken fans in Austin for being patient, though at least there's a little more tolerance for growing pains on the hardwood than the football field.
Bamba and the rest of a talented recruiting class that includes four-star point guard Matt Coleman and power forwards Jericho Sims and Royce Hamm will look to add reinforcements to a young but talented group. There should be enough here to get back to the NCAA's, and perhaps challenge Kansas and West Virginia (and maybe TCU?) at the top of the Big 12 standings.