California high school basketball program penalized, and its coach fired for tortilla-throwing incident deemed as racist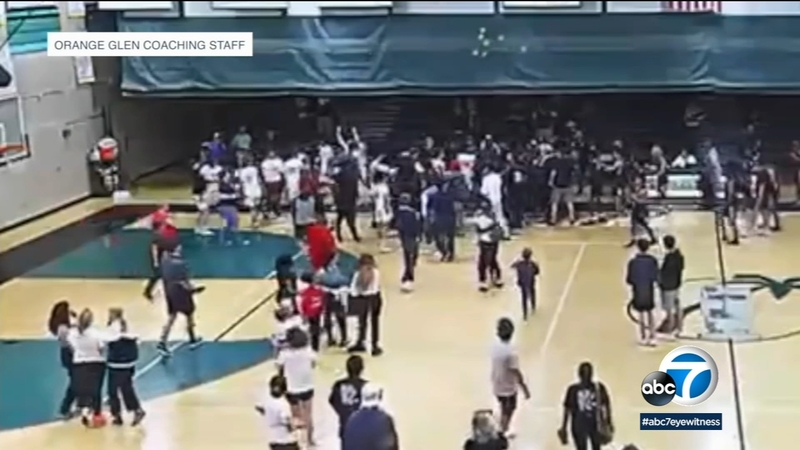 By Joel Alderman
Basketball and tortillas have little relationship, but when those thin flatbreads are thrown by players and fans at their opponents, who are predominately Hispanic, it can cause problems.
It happened the night of June 19th, and already there were quick repercussions. The coach has been fired and the school stripped of the championship it had earned by winning the game.
Coronado High School is in a relatively affluent area in California and Orange Glen is mostly lower-income and Latino. The coach, JD Laaperi, apologized by tweeting "Unfortunately a community member brought tortillas and distributed them which was unacceptable and racist in nature."
Nevertheless, Laaperi was fired after a 5-0 vote by the Coronado Unified School Board during an emergency meeting three nights later.
Trouble after the game
The incident took place after Coronado beat Orange Glen of Escondido 60-57 in the CIF (California Interscholastic Federation) Division 4-A Regional Championship. The game was played at the winners' gym on June 19. When the contest ended, and before the post-game handshakes could take place, some players and fans on the Coronado side threw tortillas at their counterparts and allegedly told them to get out of their gym.
Luke Serna, a Coronado alum, admitted that he was the one who had brought the popular Latin food to the game but denied any racist meaning. He maintained that he was following a tradition at UC Santa Barbara, which he also attended. Tortilla tossing is also done at Texas Tech.
Coaches corner
Lizardo Reynoso, assistant coach for Orange Glen High School, told NBC7 San Diego that Laaperi, that the Coronado head coach, and the assistant coach came over to their bench and said some words that were inappropriate and that we should take our kids and "get the F out" because we were a bunch of losers. Orange Glen head coach Chris Featherly said after that he approached the coaches to express how inappropriate he thought their actions were.
Penalties assessed
In addition to having its championship vacated, Coronado High was placed on probation through the 2023-24 school year and is barred from hosting postseason play until the completion of a sportsmanship workshop to include racial/cultural sensitivity training for all its administrators, coaches, and student-athletes.
Coronado team captain Wayne McKinney spoke to the school board and apologized to the Orange Glen players and community on behalf of his team.
"Throwing those tortillas at a predominantly Latino school doesn't look good but I do not believe we intended to make it about race. It was never about race," McKinney told reporters after the board meeting.
Let us hope he is right.