Miami Heat and Marlins provided help after the disastrous condo collapse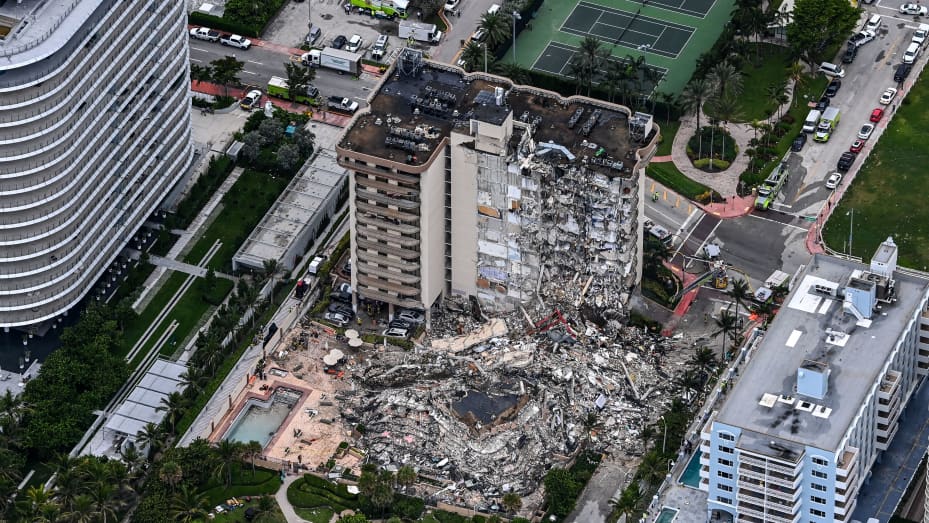 By Joel Alderman
The NBA regular season is over and most of the players not still in the playoffs have gone their separate ways. But the Miami Heat guard Tyler Herro and two assistant coaches were in the area Thursday when a 12-story beachfront condominium near Miami Beach partially collapsed.
Although spelled differently, Herro lived up to his name when he and the coaches heard about the tragedy that happened about 1:30 a.m. in nearby Surfside, Fl. He, with Chris Quinn and Eric Glass, was working out in the newly renamed FTX Arena, formerly the American Airlines Arena, when they were informed of the disaster 12 miles away.
Steve Stowe, vice president and executive director of the Miami Heat Charitable Fund, explained that they loaded up the Kia Heat truck and a couple of other trucks filled with water and snacks and food for the front liners."
Herro, only 21 years old and who completed one year at Kentucky, personally thanked some of the front-line workers for their efforts.
The Heat issued a statement saying in part its "hearts go out to the victims and their families. We are thankful for the first responders who are working around the clock in rescue efforts."
Baseball, too
Another Miami team in a different sport, baseball's Miami Marlins, sent three vans filled with meals and water to rescue workers and essential needs to residents and families who survived.
The National League club tweeted: "In support of our community during today's tragic event, we sent three vans filled with meals and water to the rescue workers and kits of essential items and toiletries to the residents who have been displaced and families who have been impacted."
Lives, not hoops, on Herro's mind
Herro. a Kentucky product, averaged 15.1 points per game during his just-concluded second year in the NBA. The Heat were eliminated by the Milwaukee Bucks in the playoffs. He was a sensation for the Heat during their run last summer in the NBA bubble to the NBA Finals, where they lost to the Los Angeles Lakers. Herro goes by the nickname "bucket."
But it was not baskets he was concerned with this time. It was about helping others. 94 people have perished as of July 12 and about 150 injuries were reported.