He may not be remembered as well as T.J. Sorrentine, but Anthony Lamb is making Vermont Catamount history in NBA
If you know anything about Vermont basketball, you know this.
The confident, school legend who doesn't even have his drivers' license yet, standing near midcourt with the ball in his hands and a one-point lead on Syracuse, about to author one of the most joyous moments in the history of March Madness.
He's standing there, his heel on the 'D' at the midcourt 'DCU Center' logo in Worcester, Mass., which just so happens to be the place where he will live out his and every other basketball-loving kid's childhood dream, the thing they've practiced and rehearsed in their heads and in driveways, local rec centers, downtown courts and on Nerf hoops since they first learned to shoot.
He knows exactly what's about to happen. He's about to drain a 3 that will long live on in Vermont and NCAA Tournament history. He just needs to wait a few more seconds until the moment is right– until the defense is at its least suspecting. He looks over to the bench. He dribbles a few more times until he feels it. 3, 2, 1…
"Ohhh my goodness!!! Sorrentine! Hit that one from the parking lot! And Vermont has a 59-55 lead, 1:06 to go in OT!"
T.J. Sorrentine's Shot Heard 'Round New England is Vermont basketball. So is Tom Brennan, their gregarious and legendary head coach, raising his arms in absolute exaltation, with the kind of joyous relief you feel when you've been working and waiting for something so long and it finally comes true, just like you knew it could. Like you knew it would.
Taylor Coppenrath, the legendary big man with the Larry Bird flow, and Germain Mopa-Njila, who I'll remind you, had the "game of a lifetime," are Vermont basketball, too. Together, they're as Vermont as flannel shirts, those hats with the flaps that come down over your ears, snowboarding, and the greenest, most beautiful mountains you've ever seen in your life.
Vermont basketball has become something special over the last 20 years, thanks in large part to those first legendary teams, who gave rise to a dynastic run in the America East, kind of like the Gonzaga of northeastern small-college hoops.
Since 2003, Vermont has won 12 America East regular season titles and eight tournament titles. They've been on your NCAA Tournament bracket eight times, but only advanced that one time– when the kid without a driver's license hit from the parking lot– in 2005.
No one who grew up in Vermont around then will ever forget those names. But out of that original, early 2000s run of success came players who made an even bigger impact in the professional ranks. There was Marqus Blakely, who starred at UVM from 2006-10, winning the America East's Player of the Year award twice and Defensive Player of the Year three times. He went on to suit up with the LA Clippers and Houston Rockets before bouncing around in the basketball Bundesliga in Germany and with the legendary San Mig Coffee Mixers of the Filipino league.
(I'll never forget that conversation with my old roommate Jarryd from Vermont. His knowledge of the PBA and Vermont players' rich history in it was all-encompassing).
And then, in 2016, UVM landed a 6-6 forward from Rochester, NY named Anthony Lamb, who would become the best player the program has ever had. He was a two-time America East Player of the Year and an Honorable Mention AP All-American, and this season, he's been suiting up with the Golden State Warriors.
Lamb's name doesn't bring up the same kind of memories, in part because of accusations made against him in April 2021. Lamb was accused of sexual assault in separate posts on an Instagram account called "Share Your Story UVM," which was started to encourage victims to come forward in an effort to promote change on campus. He was never charged, and has never commented on the accusation. The University of Vermont has not made a statement, either. Golden State Warriors general manager Bob Myers addressed the accusations after he was signed, referencing that charges have never been filed.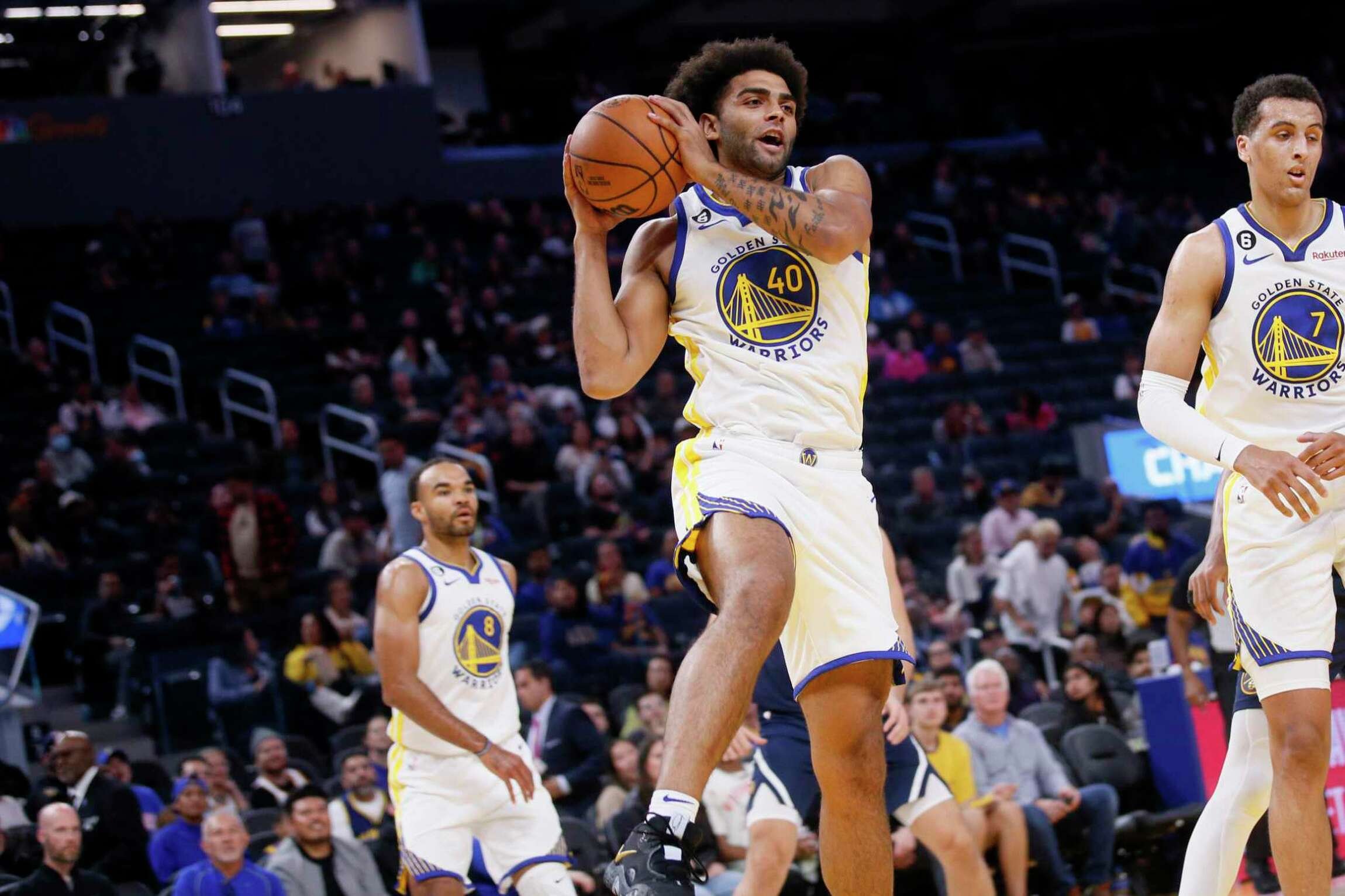 Lamb is the first former Catamount to take the court in an NBA regular season game, and he even got the start for the defending champs against the Pelicans on Friday, admittedly in a game when Golden State rested most of its stars, including Stephen Curry.
The 24-year-old signed a two-way contract with the Warriors prior to the season, but Steve Kerr has entrusted him with some solid playing time, including 37 minutes in New Orleans.
This isn't Lamb's first appearance in the NBA– he played in 24 games for the Rockets in 2020-21 and in two with the Spurs last season, and he's been back and forth between the league and the G League.
But seeing him on the floor with Steph Curry, Klay Thompson and Draymond Green is a different experience. It's a different level of "making it." Kerr likes Lamb's size and ability to stretch the floor, and he's shot the ball very well– 56% from the field and 44% from 3-point land in his three games with the Dubs.
Lamb will almost surely never hit a 3-pointer as impactful as T.J. Sorrentine's in the first round of the NCAA Tournament in 2005. He probably won't be remembered as much as Taylor Coppenrath or Tom Brennan.
But through his own ability to knock down deep 3s, he's made a name for himself in the NBA, and at least for now, he's done things no other Catamount ever has.