Which teams would earn spots in a permanent Premier League with no relegation?
What would the Premier League look like if there was no promotion and relegation?
It's a question U.S. fans– and fans everywhere outside of England– might have wondered at one point or another. To ask it another way: which 20 clubs are the most massive?
Inside the U.K., this debate has surely been raging for over a century. Who's got the most fans, the most passion, the most success– which clubs just matter more than the others?
If (and we hope this never happens) the Premier League were to adopt a U.S. franchise-style model, there'd certainly be some competition for the 20 spots. So who would make the ultimate cut?
The league would have to make these decisions based on a number of factors:
Popularity
The most important factor in cementing this ultimate league would be popularity. After all, a league makes money because of its fans, and if nobody's watching, well, there's no point. Popularity means TV ratings, advertising money, merchandise sales, business partnerships, name recognition– yeah, you get it.
History and Success
There's not much popularity without success– that's just human nature. Wycombe Wanderers don't exactly have a worldwide following. A franchise-style league would want to add clubs that have a history of winning, who have developed rivalries based on their pursuit of trophies, and already have plenty of brand-name recognition.
Biggest Markets
In the U.S., this is pretty much the main criteria for whether or not a city gets a major league team. It's about market size, TV ratings, and the potential popularity of a franchise. This is where this exercise gets interesting though, because, for example, would this hypothetical league rather choose a club in a smaller city with a longer history of success and a respected brand name? Or would owners rather chase the prospect of future dollars by including a team like Brentford, which is based in London, has a great model for success and may have the potential to become a bigger club in the future?
Stadium Capacity
This one is a little less important in today's day and age, but it still makes a difference. Our hypothetical league would want massive stadiums packed with fans each week, and not even necessarily just for the ticket revenue. The backdrop of a sold-out stadium on television is even more important to owners, as it makes the product better. More fans doesn't always mean better fans though, so fanbases who create a memorable in-game experience by singing and chanting would have an edge here.
Recent Success
There would certainly be a little bit of recency bias baked into the decision making here, and that shouldn't come as a surprise. Sure, clubs like Preston North End and Huddersfield Town won titles back in the day, but that's in the past. This is about putting together the best possible league going forward. For this reason, you might see clubs with little historical success (Leicester City) earn their spot in the league just because we're creating this league in 2022.
Tradition and Passion
Think Liverpool's "You'll Never Walk Alone," the bubbles at West Ham games, Tottenham's "Come On You Spurs" chant, things like that.
Now that we've got the parameters down, it's time to get to it. Which clubs would make the cut in our permanent Premier League? Drumroll please…
Here is our list: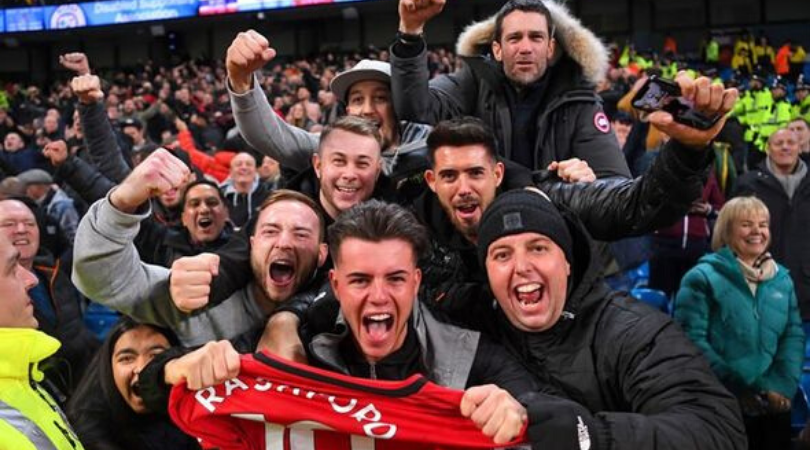 1. Manchester United
This one is a no-brainer. With 20 league titles, three Champions League trophies and arguably the biggest fanbase in the world, Manchester United just might be the first pick in any league you were starting– whether it's comprised of English teams, all of Europe, or worldwide.
Despite the fact that the Red Devils haven't won a league title since 2013 and the Glazers are seemingly taking joy in running the club into the ground, and becoming the little brother in Manchester, United is still the most popular, most-watched team in England.
2. Liverpool
Again, a no-brainer. Liverpool has a giant trophy case (19 top-flight titles and six Champions League trophies), a massive international following and for some reason, a "plucky-underdog" type-feel, which makes people think that rooting for them is somehow cooler because they're not as massive as United.
Liverpool feels like the Red Sox to Man United's Yankees, and that's fitting, given that they're owned by the same person, John Henry– at least for now. The club might have the best in-game atmosphere in the world, with the beautiful "You'll Never Walk Alone" arguably the best tradition in the sport.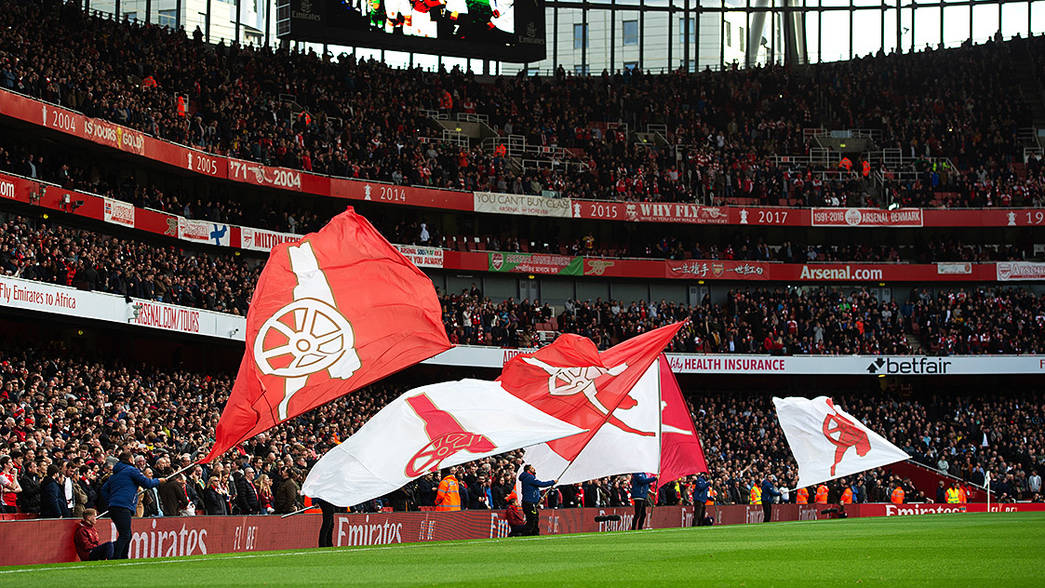 3. Arsenal
Another massive club with another large international following, based in London– of course, this one's a no-brainer, too. Arsenal owns 13 top-flight titles and though it's never won the Champions League, it has the distinction of being the only club to go unbeaten in a 38-game Premier League season. Their millions of fans worldwide make them an easy choice here.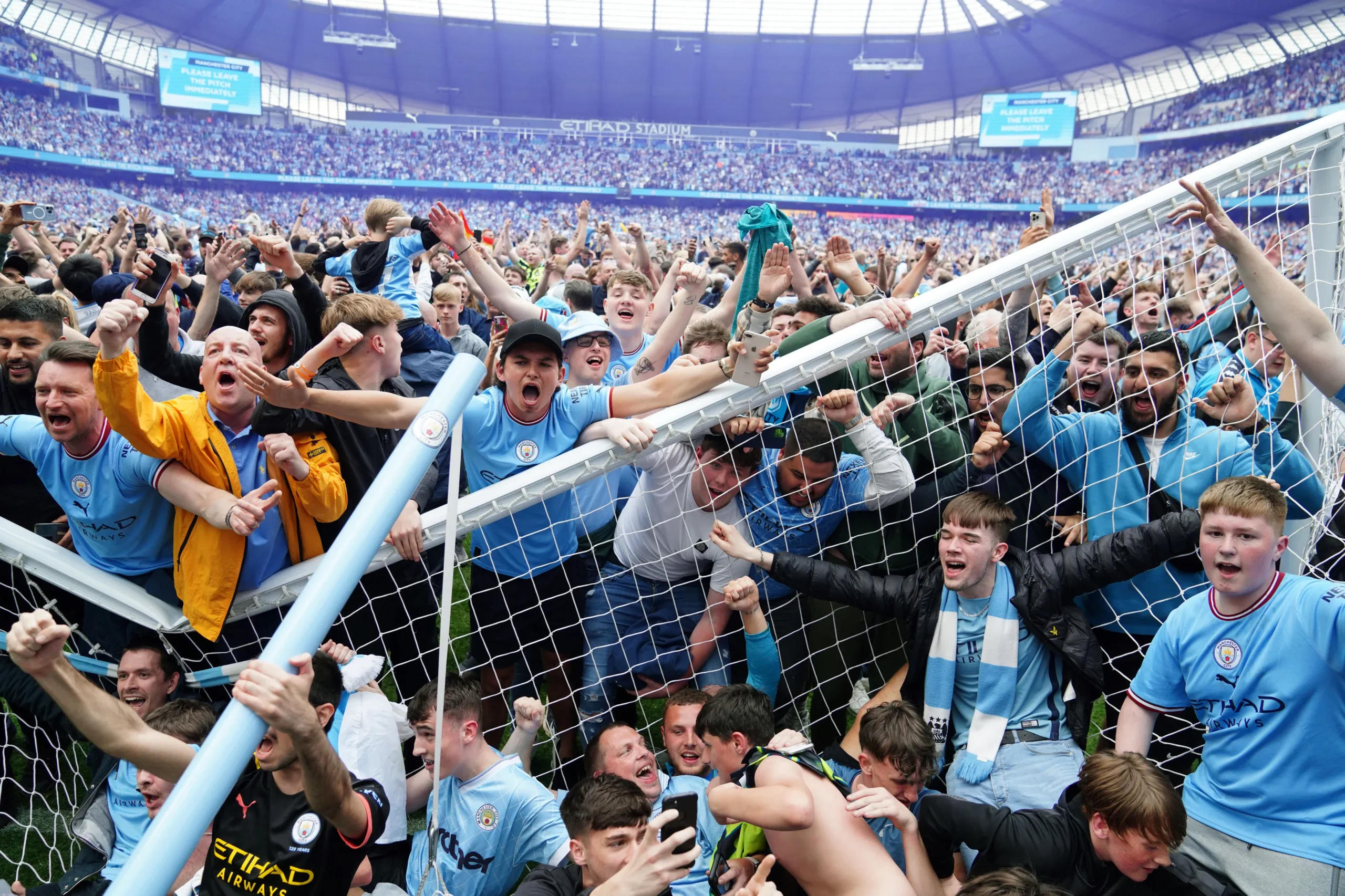 4. Manchester City
Thanks almost exclusively to the oil money pumped into the club by its Saudi Arabian ownership group, including Abu Dhabi Royal Family member Sheikh Mansour, Manchester City has exploded from mid-table also-ran into an annoying, dynastic entity whose reign of terror over the Premier League shows no signs of coming to an end anytime soon.
If you look at the history of English football from 1889-2022, City isn't really a major player until the last decade-plus, but in that time, they've been the most dominant force in the game. Six of the club's eight top-flight titles have come since 2011, and even though its fanbase lags far behind those of United, Liverpool, Arsenal and Chelsea, it's been growing as the team has racked up titles.
There's reason to believe that in the next 20 years, City might become one of the three or four most popular clubs in the world, based solely on the success they're sure to have.
5. Chelsea
Much like Manchester City, most of Chelsea's success has come in recent years. The Blues captured just one top-flight title in their first 100 years (1955) and then celebrated that centennial anniversary by winning a second in 2005. (2055 champs confirmed?)
Chelsea has since racked up four more Premier League titles, and two Champions League titles, adding to two Cup Winners' Cup trophies (1971, 1998). Most of that success came after Russian oligarch Roman Abramovich bought the team, so much like City, there's more than a hint of unsavoriness that came into play here.
Still, the London club has a massive international following, and is one of the most recognizable football names in the world.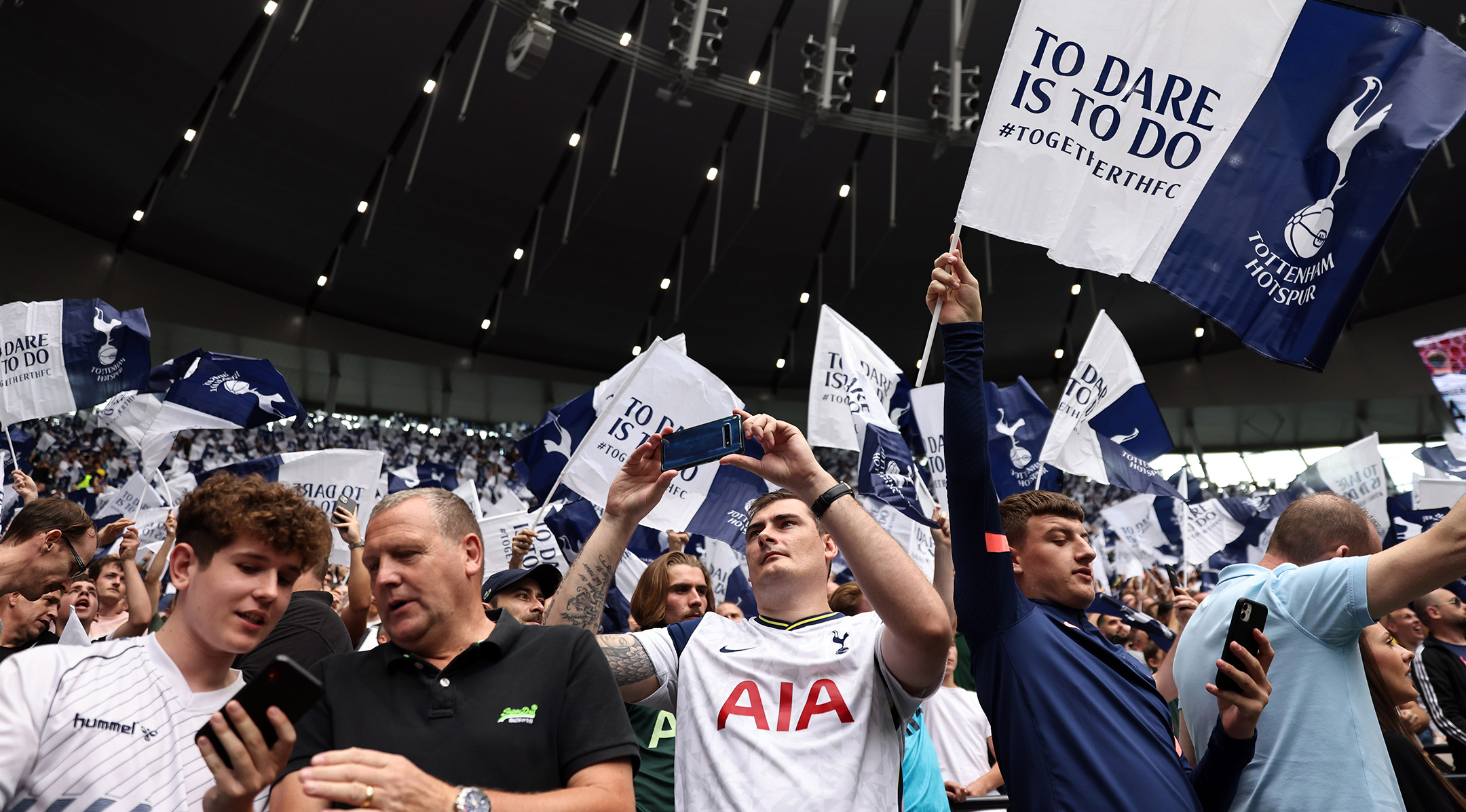 6. Tottenham
Tottenham doesn't have the stacked trophy case that the top five do, but it is one of only six clubs who have never been relegated from the Premier League. The last time Spurs didn't compete in the first division was 1976-77.
They've also got a brand-new £1 billion London stadium that hosts NFL games– a startling jump from the lovable White Hart Lane– and are clearly on the hunt for trophies after hiring Jose Mourinho and Antonio Conte in back-to-back coaching cycles.
The North London club has made the necessary investment to keep its status as a "Big Six" member, and if fans really want a storied "underdog" club to support, this one makes more sense– Tottenham hasn't won a league title since 1961.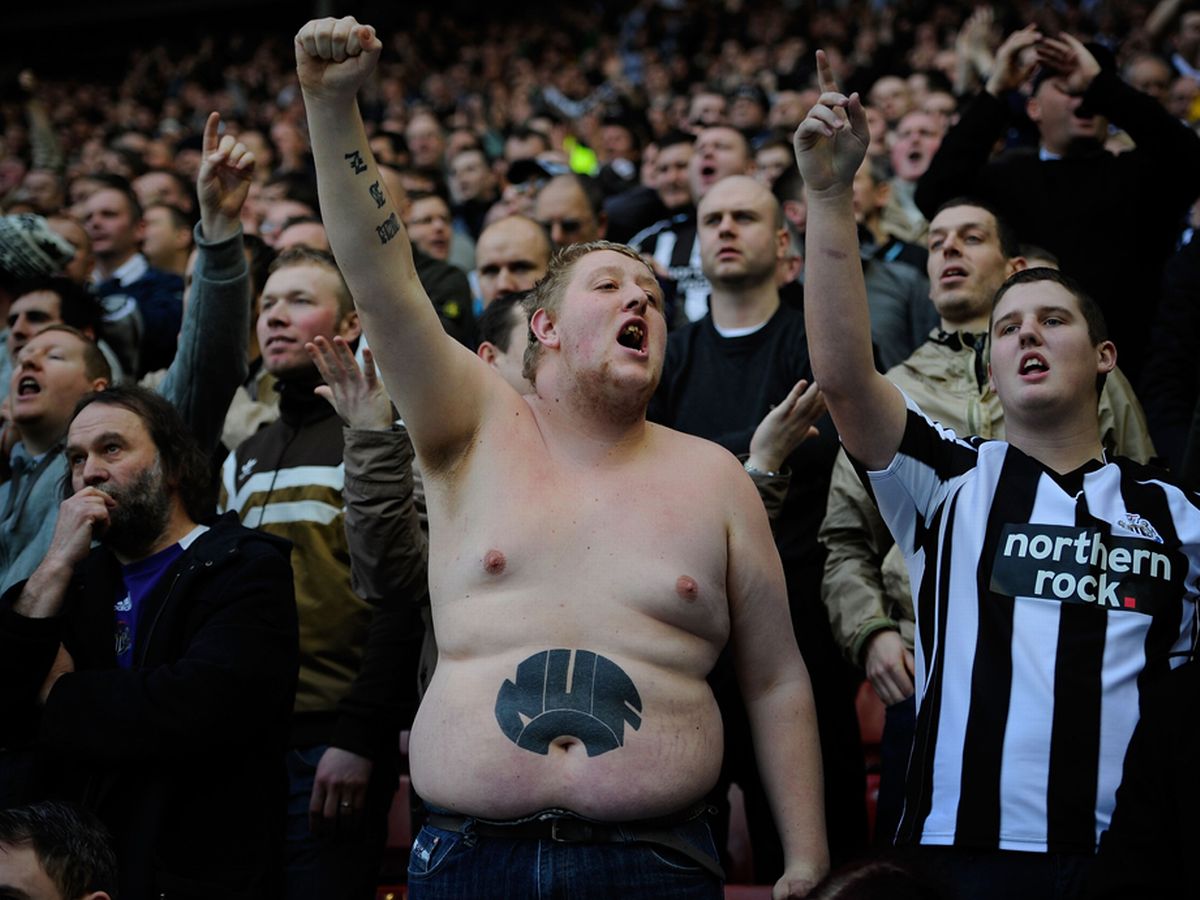 7. Newcastle
When you talk about passion in English football, this club surely defines it. Newcastle fans are notorious for their blind love of the Magpies, whether they're challenging for top-flight titles or languishing in the Championship in the worst days of the hated Mike Ashley era.
Though they haven't won a major trophy since 1955 and haven't won the league since 1927, Newcastle is still undoubtedly the biggest club in the northeast, where football is a way of life.
The trophy case might need some dusting, but it's still stacked with four first-division titles (1905, 1907, 1909, 1927) and six FA Cup trophies (1910, 1924, 1932, 1951, 1952, 1955). More success may be imminent, as the Magpies are soaring at third in the Premier League table ahead of the 2022 World Cup break, and once again, dirty money is involved as the Saudi Arabian Public Investment Fund recently took over the club. Still, Newcastle United belongs to its fans, and this club belongs in our fake permanent Premier League.
8. Everton
The Toffees haven't won a top-flight title since 1987, but this is still an easy choice. Everton is another one of the six clubs who have never been relegated from the Premier League, and in fact, they've only spent four years (!) in anything other than the top division in the club's entire 134-year history. That's insanity.
Although Everton has struggled through arguably one of the toughest periods in its proud history in the last two seasons, barely avoiding relegation last year, enough has already been said about their credentials. They're in.
9. Aston Villa
The seven-time English league winners and 1982 Cup Winners' Cup champions wouldn't have to sweat too much over their inclusion. Villa are an historic club with a passionate fan base in the second-largest city in the United Kingdom. Villa Park holds over 42,000 fans, and this club has millions of supporters around the world.
The Villains did spend a humbling spell in the Championship recently, but they're back in the big time now and look like a good bet to stick around for a while. This is a fairly easy decision.
10. Nottingham Forest
Forest have a storied history and a huge following, and despite not a lot of recent success, they'd be an obvious choice to be extended an invitation to the permanent Premier League. The City Ground is a well-known stadium with a little bit of a smaller capacity (30,000+), but thanks in part to their incredible run during the Brian Clough years, there are Forest fans all around the world.
The Reds won the league title in 1978 and the European Cup Winners' Cup in 1979 and '80, which is as big as it gets. That's two more "Champions League" trophies than Arsenal and Tottenham combined, if you're counting.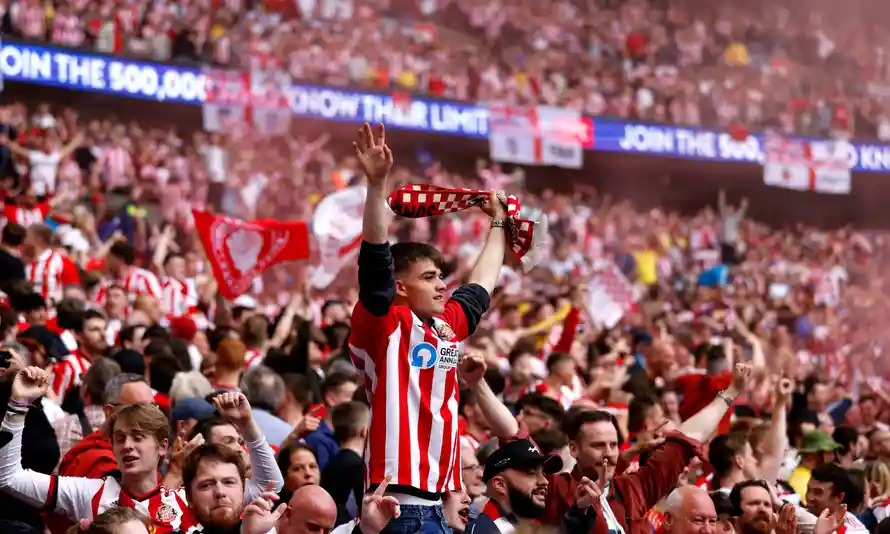 11. Sunderland
Despite a harrowing free-fall from relevance after consecutive relegations from 2017-19, Sunderland makes the cut because of the passion of its fans, its rich top-flight history and its 49,000-seat Stadium of Light, which would most certainly be sold out in our permanent Premier League.
The six-time league winners and two-time FA Cup champs would have a chance to add more trophies to the case in this closed league, though documentaries like 'Sunderland 'Til I Die' wouldn't be quite the same, so there's the downside.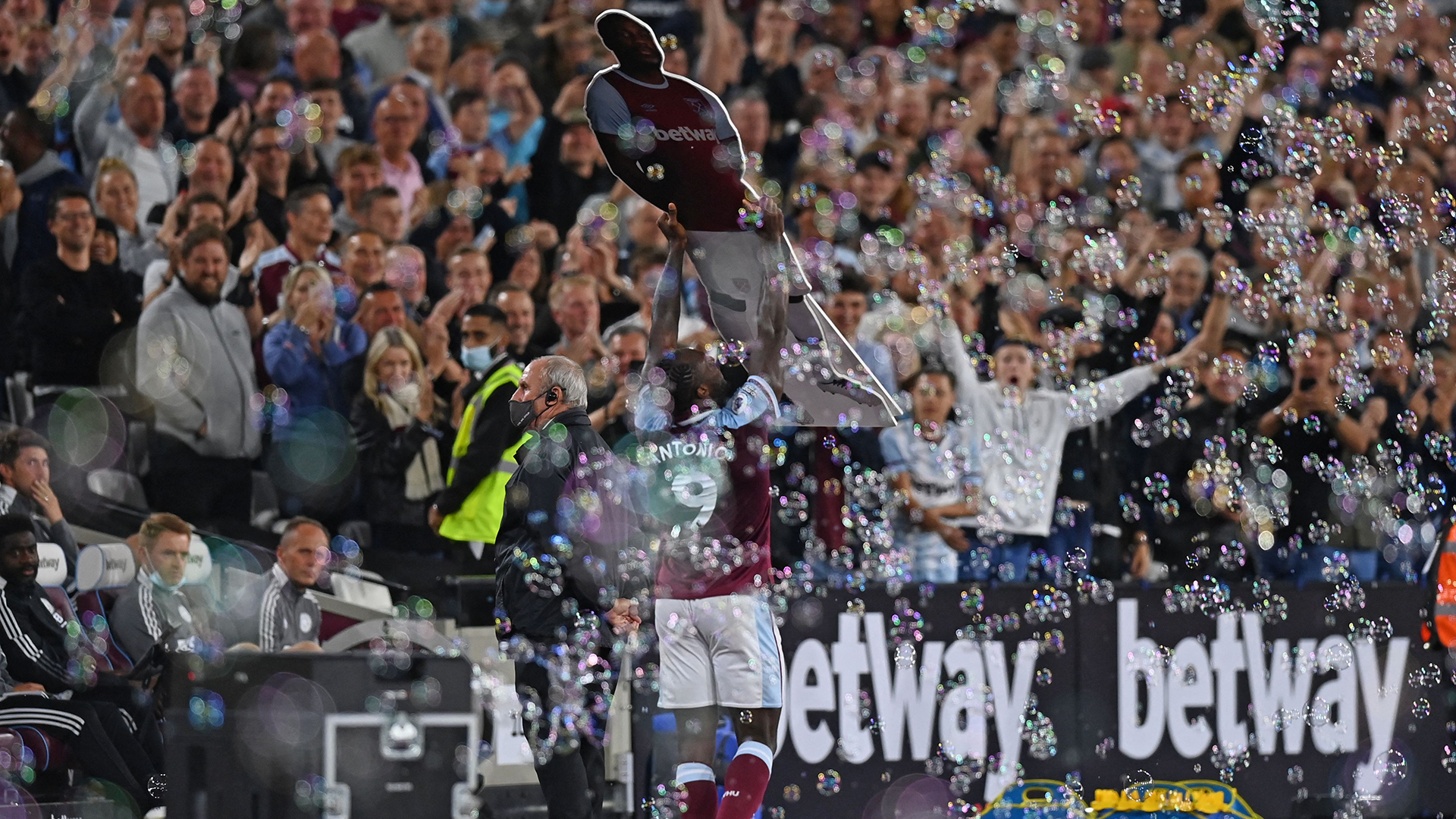 12. West Ham
You'd have to include West Ham in this version of the Premier League, given they routinely sell out the giant London Stadium (66,000 seats) and have millions of fans around the world.
A run of success in the '60s and 70s made the Hammers a recognizable club around the world, as the team won the 1965 European Cup Winners' Cup and took home FA Cup trophies in 1964, '75 and '80.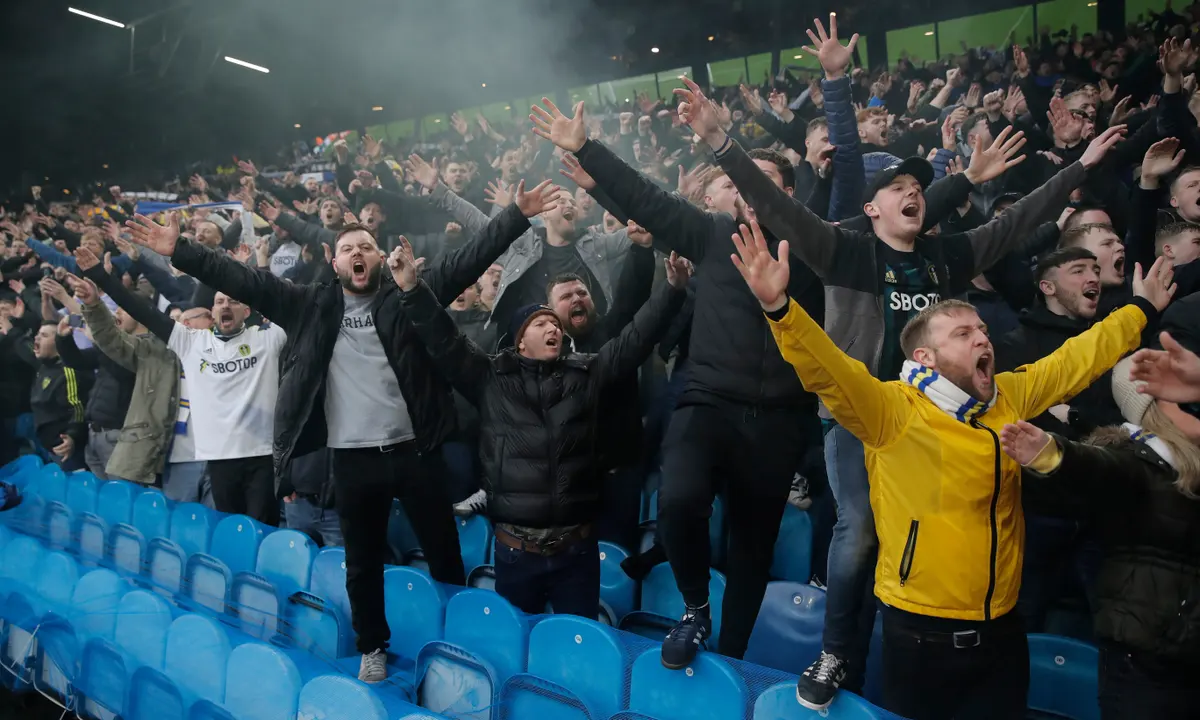 13. Leeds United
There's no way a permanent Premier League could leave out Leeds– a team with some of the most passionate fans in the country, in one of the biggest cities in the country. Elland Road (37,792 capacity) may not the largest stadium in the U.K., but fans absolutely pack that place every game, and it's one of the best football atmospheres you'll find anywhere.
Leeds won the league as recently as 1992 and was in the Cup Winners' Cup final in '73, so there's plenty of past success to draw on, too. Pretty easy decision here.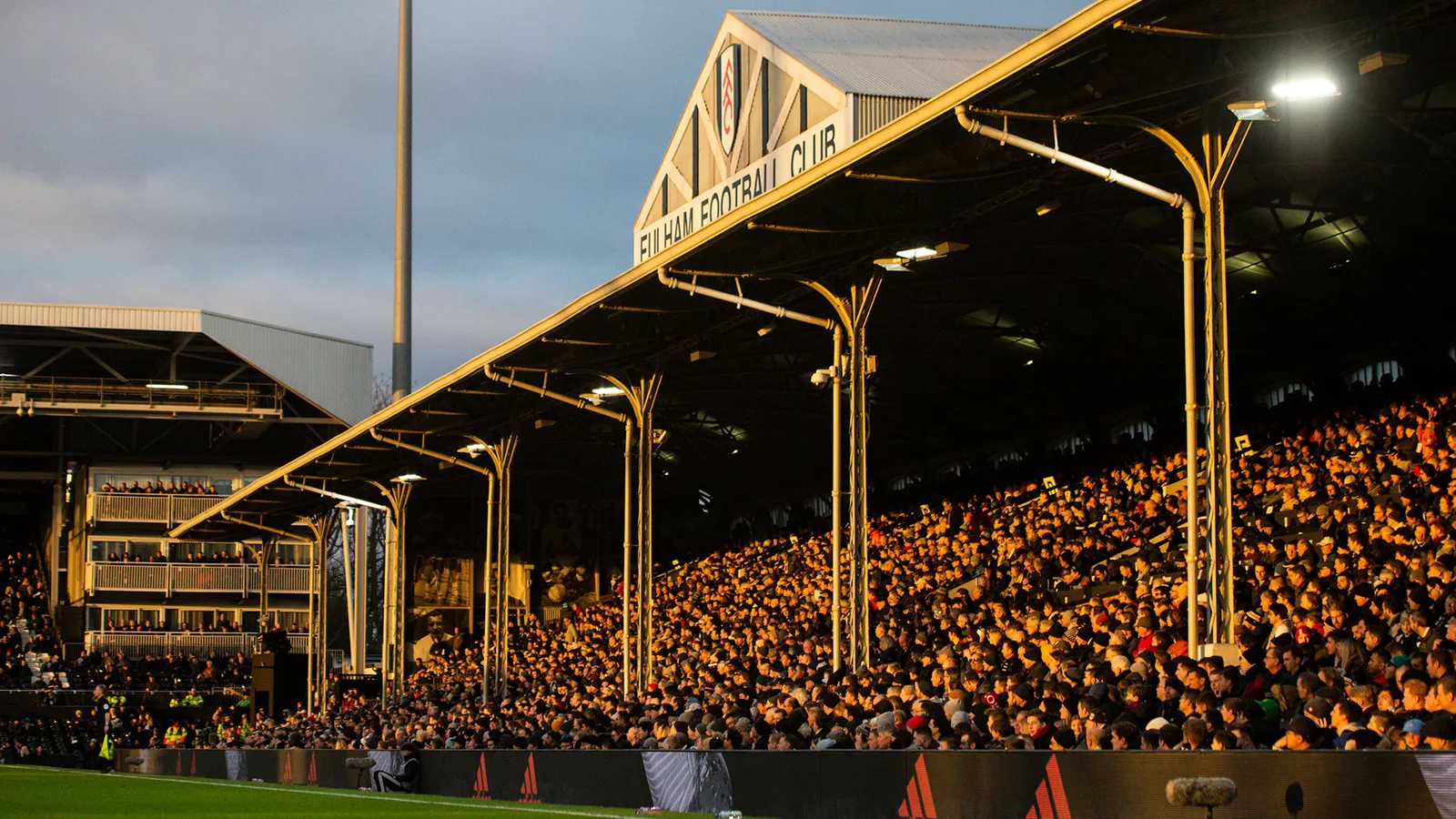 14. Fulham
Fulham plays in tiny Craven Cottage (capacity: 25,700), but that place is historic– and it just might have the best backdrop in the country, sitting right next to the Thames River in a picturesque section of London. Fulham doesn't have a lot of success to speak of– its highest-ever finish in the Premier League is seventh– but the club did enjoy a 13-season run in the top flight from 2001-14, and has been a yo-yo club in the years since.
There's room for growth here, and with 10 million potential fans in London, the prospect of a fifth team in the city being added to our permanent PL isn't crazy at all.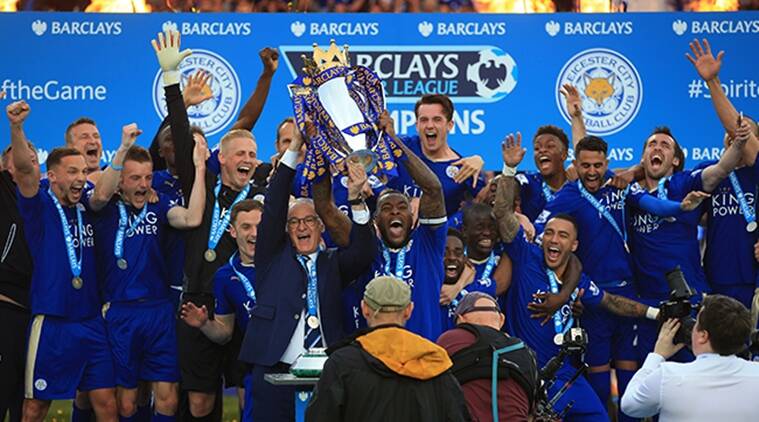 15. Leicester City
Leicester has exactly one top-flight title, but that season was so historic and memorable that the club now has millions of fans worldwide, and has become a fixture in the Premier League.
Recent success certainly plays a role in its inclusion in this franchise-style league, but the name recognition and fan base the club has built up since its near-impossible title run makes it a must-have for this league.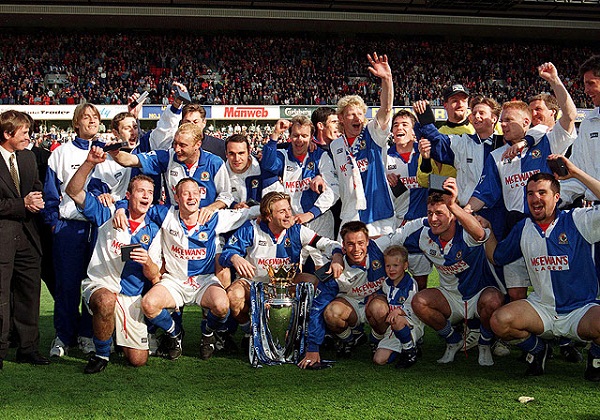 16. Blackburn Rovers
Only two clubs outside of the "Big Six" have ever won the Premier League title. Leicester in 2016, and Blackburn back in 1995. Blackburn Rovers don't have a ton of history outside of that one shining moment, but it seems miraculous looking back from today's point of view.
Blackburn also won league titles back in 1912 and '14, and have six FA Cup trophies to their name, though the last of them came in 1928. There's a lot of competition for these permanent PL spots, but Blackburn has done just enough to earn its place here.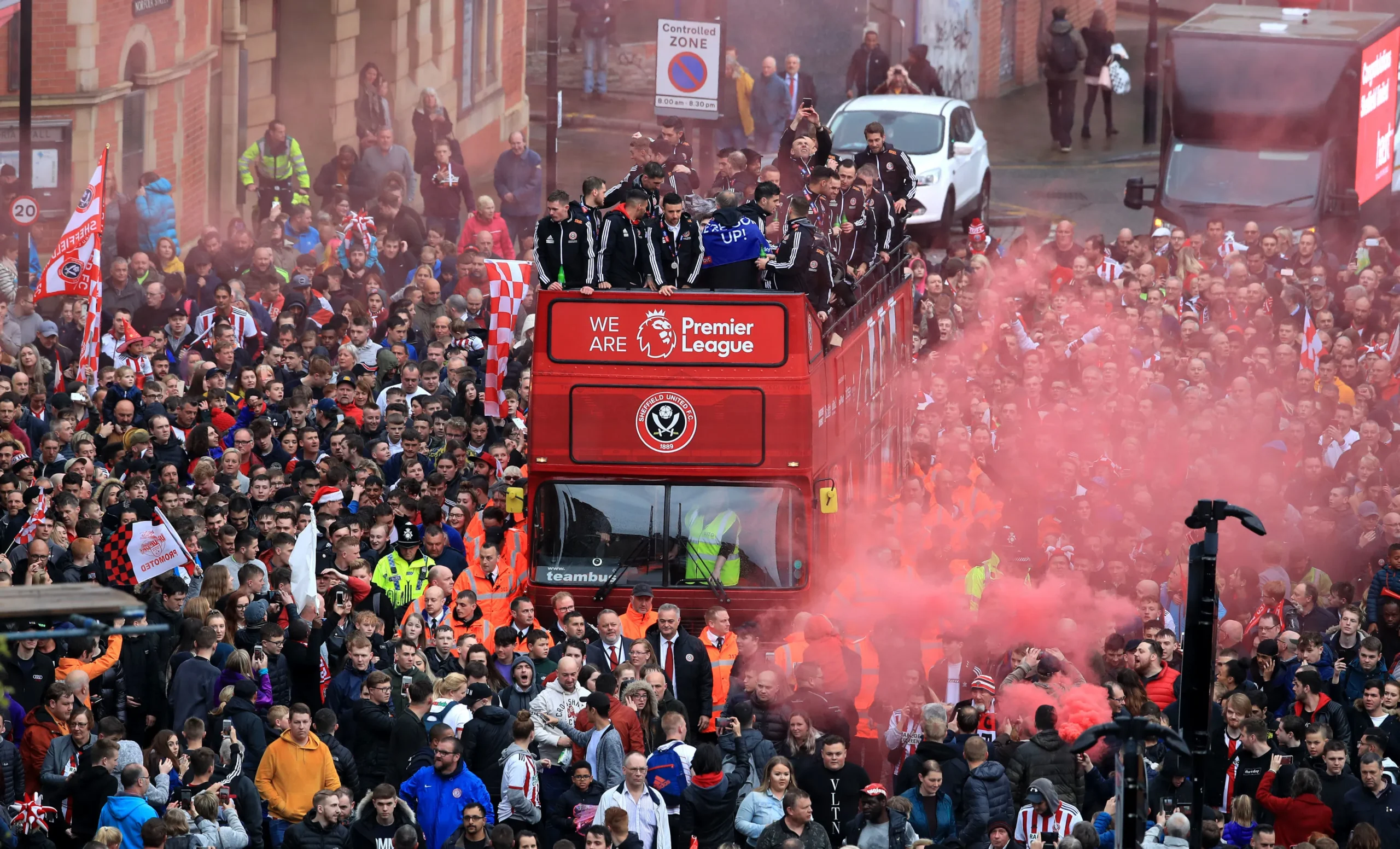 17. Sheffield United
Wednesday fans are going to love this. The Blades just beat out their hated rival for entry into this league. Both clubs had success in the early days, with Wednesday having won four league titles between 1903 and 1930, and United having won four FA Cups– the last in 1925. But none of that matters now. Sheffield is one of the biggest cities in England, so there's no question that it has to have a team– and United have been the more successful outfit of late, having played in the Premier League from 2019-21.
They're back on the cusp of Premier League entry now, ranking second in the Championship at the World Cup break, while Wednesday is languishing in League One. Recency bias might be the determining factor here, but it's enough to get the Blades into the league while leaving the Owls out.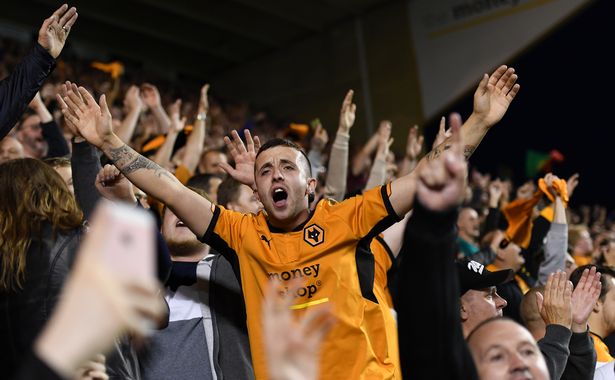 18. Wolverhampton Wanderers
Wolves have a pretty rich history, having won three league titles in the '50s and four FA Cups, most recently in 1949 and '60. They had a quarter-century run in the top flight prior to 1965, and if not for financial troubles, may have been a consistent top-flight presence throughout the next few decades as well. Wolverhampton isn't a huge market (population of 262,000-plus), but it adds another Midlands presence and can serve as a rival for Aston Villa.
Wolves have had a recent run of success back in the Premier League, and qualified for the Europa League in 2019-20. They seemed to be on the rise until a disastrous 2022 campaign, as they currently sit bottom in the PL ahead of the World Cup break. Still, with their successful history and recent investment, Wolves make the cut.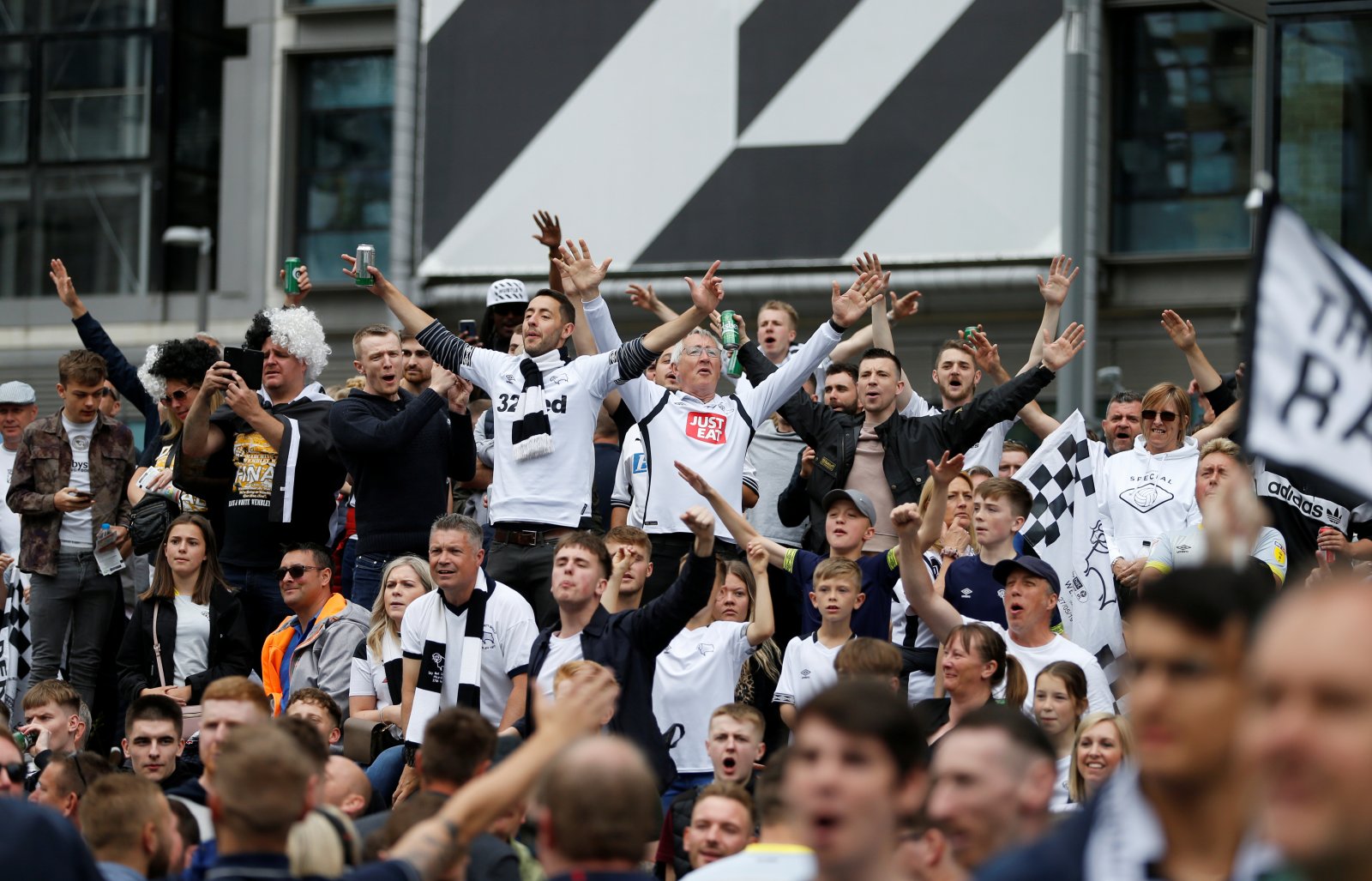 19. Derby County
Much like Nottingham Forest, Derby can thank the legendary Brian Clough for its inclusion in this permanent Premier League. Under Clough, the Rams won their first-ever league title in 1972, and advanced to the semifinals of the European Cup the following year. They took home another top-flight title in 1975, under Dave Mackay.
Though their current stadium holds just 33,000, the city of Derby boasts over a quarter-million people (258,000+), and their history of success just gets them the nod over clubs like Norwich, Portsmouth and Burnley.
20. Southampton
The final place in our rankings came down to a few things: geography (which helps dictate market share, as none of the other clubs on our list are south of London), population (Southampton has a population of 254,000+) and a small amount of history. The Saints won the FA Cup in 1976, which is pretty much their only major trophy, but they've also been a Premier League mainstay since the league's inception in 1992, save for one rough patch.
The Saints were founding members of the PL and spent an incredible run from 1978-2005 in the top flight. Financial troubles triggered a precipitous fall down to League One after that, but Saints have stabilized and have been Premier League members now for 10 straight seasons. They may be a feeder club for Liverpool and others, but in our permanent PL, that business model wouldn't have to continue, and Saints could focus on winning the league for the first time ever. They belong.
Just missed the cut: Queens Park Rangers, Birmingham City, Portsmouth, Norwich City, Crystal Palace, West Bromwich Albion, Burnley, Reading, Middlesbrough.
So, that's our list. What do you think… got something terribly wrong? Just want to yell at us? Hit up the author @KelsDayton on Twitter. You know, if it still exists by the time you're reading this.