NBA Draft: Who should the Denver Nuggets take?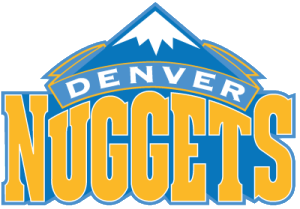 DENVER NUGGETS
 27th overall Pick
Regular Season Record: 57-25 (3rd in West)
Who should the Denver Nuggets draft?
The Nuggets were uniquely successful this season by using George Karl's homemade formula of speed, athleticism and Grand Canyon-like depth. Six players averaged double figures in scoring, and Ty Lawson emerged as one of the best point guards in the NBA. Denver went a mind-boggling 38-3 at home, and if not for the other-worldly shooting of Steph Curry and Klay Thompson, might have had a chance to make a run at the conference finals.
So what do the Nuggets need to get over the top?
Here is a look at what the Nuggets should consider doing with the 27th pick in the draft:
-A REPLACEMENT FOR IGUODALA?
Andre Iguodala has a player option that could (and likely will) make him a free agent this summer. If Nuggets brass decide not to re-sign him, they could look to the draft to replace his defensive prowess and scoring ability.
National scoring champion Erick Green's stock is rising, but he would be a steal at 27 if the Nuggets can nab him. The Virginia Tech product is a terrific three-point shooter, and can fill it up from anywhere on the court. Perhaps most importantly, Green is tremendous in transition. He's a lethal pull-up shooter and a terrific ball handler.
Tony Snell would be a nice fit because of his jump shooting ability and length on the perimeter. He's got NBA range and a take-over ability that Iguodala doesn't have, although he sometimes defers too much. He'll likely be around when the Nuggets choose at 27.
NC State forward CJ Leslie would be another great pick. He's our choice for the Nuggets in our early mock draft. Leslie is a good passing big man and can play the 3 or the 4. He's athletic enough to play in Denver's up-tempo offense and excels in the half-court.
-A BIG MAN WHO CAN SCORE.
JaVale McGee led all Nuggets bigs at 7.3 points per game last season. That's not going to get it done in the playoffs, when points in the paint are at a premium. Kosta Koufos is a nice role player, but come on…he's Kosta Koufos.
North Texas' Tony Mitchell would be a great fit for the Nuggets at 27. Though he's only 6-8, Mitchell plays like a seven-footer because he has a 7-3 wingspan. He's a terrific defender and shot blocker, averaging nearly 3 swats per game. His athleticism could allow him to play as a 3 at the next level, even though he's got what it takes to play inside. Denver would love his athleticism and quickness, and he's got the skills to make him an effective option in the post at the next level.
Ohio State forward Deshaun Thomas' name has been bandied about a bit. He's certainly athletic enough to fit the Nuggets' style, and he's big and shifty enough to be effective at power forward. The problem with Thomas is that his game reflects that of a small forward, which is a position he probably can't play in the NBA.