NBA Draft: Who should the Clippers pick?
LOS ANGELES CLIPPERS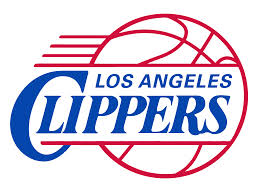 25th Overall Pick
Regular Season Record: 56-26
Who should the Clippers draft?
The Clippers appeared to be on their way to a banner season this year, racing out to one of the fastest starts in team history and capturing the Pacific Division title. For the first time ever, it figured that the Clips had a real shot at reaching the NBA Finals and grasping their hands on the Larry O'Brien trophy. But alas, the Memphis Grizzlies were too much for them in Round 1, and now L.A. is left heading back to the drawing board.
So who can the Clippers take to help get them over the top?
-A REBOUNDING BIG.
The Clips ranked 18th in the league in the rebounding and could use some help on the glass. The problem is, at 25, there may be limited options available. Steven Adams of Pittsburgh would be an excellent choice here because the seven-footer showed plenty of potential to become a glass-eater before he came into college.
Kansas' Jeff Withey will likely still be around, but we're not sure whether or not rebounding is going to be his strength in the NBA (he's more of a shotblocker).
North Texas' Tony Mitchell would be a nice selection because he's a long, athletic defender, but he's likely to be gone by the 25th pick. The Clippers might consider trading up to get Mitchell, who has shown an ability to defend and rebound at an elite level. Still, he's young and relatively inexperienced, and L.A. probably needs someone who can make a more immediate impact. That's why the best option here may be:
-ANOTHER SHOOTER. 
New Mexico's Tony Snell should still be available at No. 25, and he's got the experience and skill set to contribute to an NBA team right away. Snell is a long, athletic 2-guard who can spread the floor on offense. He's unselfish to a fault, and would be a lethal spot-up shooting option on the wing. His game is better in the half court than in transition, but adding Snell would give Chris Paul (assuming he's still there) a key option to rely on come playoff time. He's also good defender and could end up being a Kawhi Leonard-like player for the Clippers, which is exactly what they need.
Virginia Tech guard Erick Green led the nation in scoring last season and could be a nice addition at the 2. Green is lethal in transition and doesn't need much to get his shot off. Though he's 6-5, Green does project more as a point guard, but he could help shoulder some of the ballhandling responsibilities if L.A. dumps Chauncey Billups.
Michigan's Tim Hardaway Jr. would be a terrific addition because of his athleticism and deadly mid-range jump shot. His stock has been falling slightly and he could be around when the Clippers pick at 25. There's no way they won't take him if he's still on the board. With a combination of experience, athleticism and a reliable jumper, Hardaway Jr. is the type of rookie that could help put a team over the top.