Did the Sacramento Kings make a mistake by drafting Marvin Bagley III?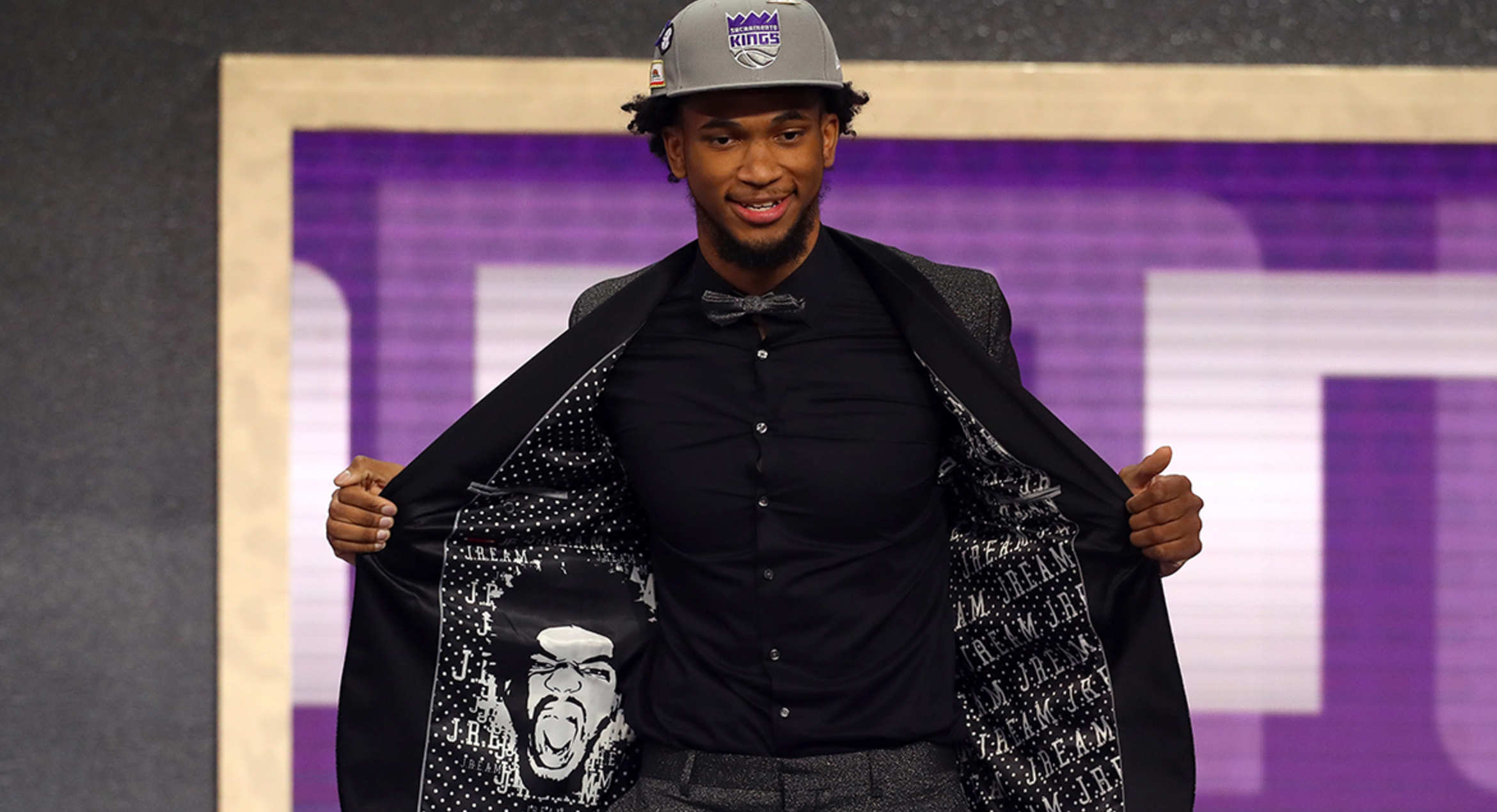 The Sacramento Kings took a lot of heat for passing on Slovenian wonder boy Luka Doncic with the No. 2 pick in the NBA Draft on Thursday night, grabbing Duke big man Marvin Bagley III instead.
People around the basketball world, including 20-year-old white dudes who write for the Ringer, did a lot of hand-wringing and aggressive typing on their smartphones after the pick was made, but the Kings clearly weren't the only team that didn't see perennial future All-Star and game-changer when they looked at Doncic.
Atlanta also passed on him at No. 3 and instead took Trae Young, a smaller, streakier, higher-usage-rate guard. The Hawks will also get a future first-round pick.
The Kings took Bagley, who is a terrific talent but could be a tweener in today's giant, three-point heavy, floor-spaced game. He'd excel as a traditional big man, but who knows how effective someone can be in that position today. (The Suns will find out about this with Deandre Ayton, as well).
Related: Do the Sacramento Kings finally have a young core they can build around?
The knock on Doncic is his lack of athleticism and the lack of athleticism of the competition he faced in Europe, compared to the NBA. He's 6-8, 218 pounds, and though he dominated the EuroLeague as a 19-year-old, winning the title and the league's playoff MVP, he isn't the best leaper or the fastest guy on the floor. He could struggle on defense, as well.
His game is reminiscent of James Harden, with an array of near-unguardable dribble moves and an ability to attack the basket. He's also got a terrific step-back jumper, and a knack for knocking down big shots, and sees the floor and passes like an elite point guard. He's accomplished in the European game–having also helped lead (along with Heat guard Goran Dragic) Slovenia to a EuroBasket championship.
Kings GM Vlade Divac sure knows a lot about international ball, and given his experience in that world, you might have thought when Sacramento landed the No. 2 pick that Doncic was a lock to be the pick.
Instead, Divac chose Bagley, who averaged a double-double (21 ppg, 11.5 rpg) and 61.4% shooting as a freshman at Duke last season. The 6-11, 235-pound big is mobile and has three-point range, but his presence could ensure that the Kings' offense becomes half-court oriented.
With Doncic, Sacramento could have had the chance to look like the early 2000's Kings, who ran up and down the floor and helped start a ball-movement revolution in the then one-on-one dominant NBA. It was truly beautiful basketball. Now, it's hard to imagine them playing like that–and to be fair, that's not the way that head coach Dave Joerger has run his offense in the past, either.
The other factor that may have swayed Sacramento towards Bagley is point guard De'Aaron Fox. The Kings love the guy, and want to build their future around him. Fox has shown a knack for knocking down big shots in crunch time, but he's got more work to do on his jump shot than Doncic (though Luka only shot 33 % in EuroLeague last year). He's not nearly the polished distributor that Doncic is, but has the potential to become one of the best defensive point guards in the league.
Sacramento has a pair of promising shooters in Bogdan Bogdanovic and Buddy Hield, a big man taken in the late first-round who may end up being a steal once he comes back from injury in Harry Giles, and a wirey big with potential in Skal Labissiere.
Doncic could have revolutionized the team's offense; instead, Bagley will (hopefully) ensure they'll have a quality big man–something that has been a question mark since DeMarcus Cousins was shipped away.
Divac appears confident he's made the right decision–we'll find out soon if that was the case.
Do the Sacramento Kings finally have a young core they can build around?