Steph Curry puts on his greatest-ever performance in MJ-like Game 4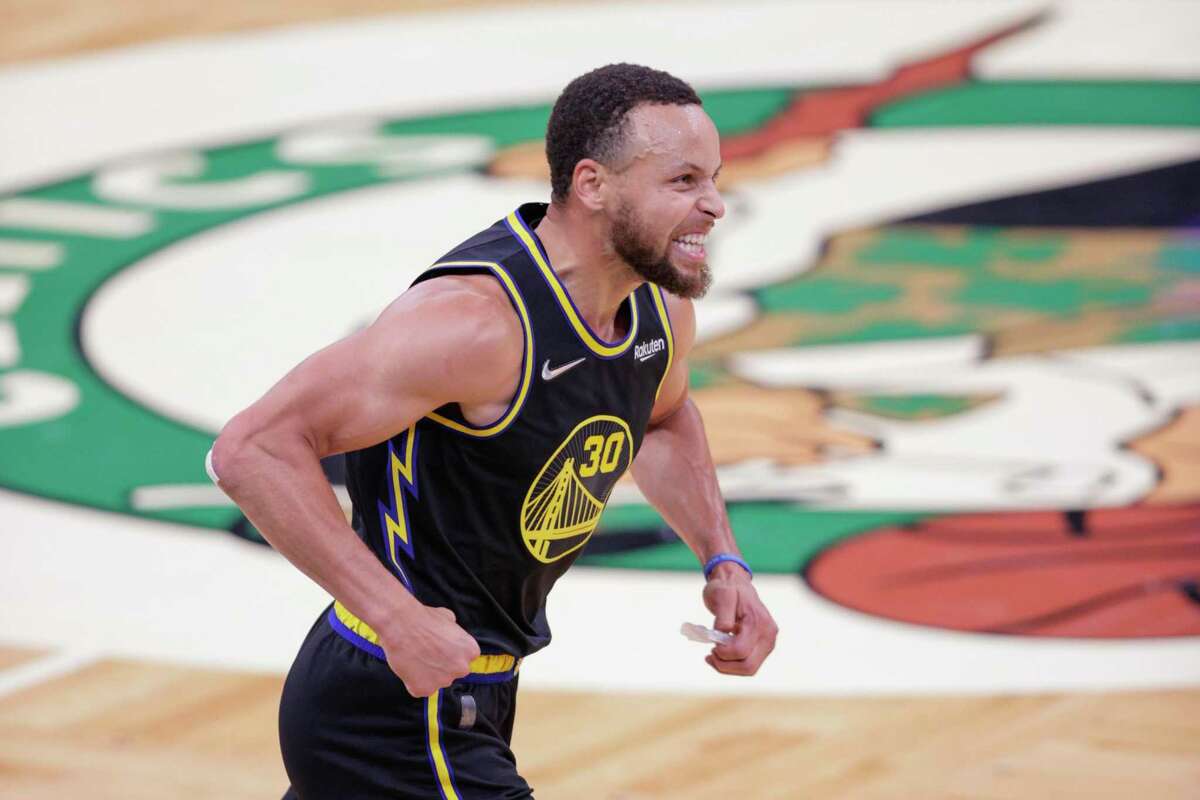 It looked like Stephen Curry out there on the TD Garden floor in Boston on Friday night in Game 4 of the NBA Finals.
But squint, and you might have seen Michael Jordan. Could have even been Kobe.
Steph took over in the kind of performance he's never before put forth in a Finals– or any game for that matter– and may have swung the entire series as a result.
Curry scored 43 points and grabbed 10 rebounds, shooting 7-of-14 from 3 and 14-of-26 overall. But it was the way he willed the Warriors to a season-saving win that mattered most.
The greatest shooter in the history of the game has had his share of memorable moments, and he's already well-earned his place in the pantheon of greats like Larry Bird, Magic Johnson and even LeBron.
But he's rarely shown the kind of MJ-like determination that he summoned on Friday, the kind of "give-me-the-damn-ball-and-get-the-hell-out-of-the-way" fire that dragged the Dubs to a victory they otherwise didn't deserve.
Typically, Steph's standout games have been unique to his style of play– unleashing a torrent of increasingly more ridiculous 3s, sometimes with the occasional unforgettable dribble move sprinkled in, and pouring it on so that the opponent never stands a chance. It's front-running, in a way.
He's typically more Reggie Miller than Michael Jordan, but this time, with the season hanging in the balance, Steph dipped into his cold-blooded bag.
There really was only one way to describe it: Jordanesque.
Sure, Steph came off screens and drained some ridiculous, deep triples with an inch of airspace, and yes, he shredded Robert Williams with a clinic's worth of dribble moves before coasting in and draining that floater he works on before each and every game.
But this time, the Warriors needed each and every one of his buckets– and he did a lot of his work off the dribble, with the defense fully focused on him and with little help from the rest of his teammates.
Klay Thompson was the Dubs' next-highest scorer with 18, and while he hit some big shots down the stretch, he finished 7-for-17 from the floor.
"I don't think I have seen him show that much emotion, and the heart on that man is incredible," Thompson said after the game. "You know, the things he does we kind of take for granted from time to time but to go out there and put us on his back, I mean, we got to help him out on Monday."
Asked where his Game 4 effort ranks on the list of Steph's all-time greatest games, Thompson didn't hesitate.
"I think probably No. 1," he said. "I mean, this was nearly a must-win game, and to go out there and shoot as efficiently as he did, and grab 10 rebounds and they were attacking him on defense; I mean, his conditioning is second-to-none in this league… Steph is incredible."
Curry wasn't interested in comparisons though.
"I don't rate my performances," he said. "Just win the game."
A perfect quote from a cold-blooded killer.
Coming into the series, one of the storylines surrounded on whether or not Steph would earn his first Finals MVP– one of the few honors missing from his otherwise perfectly-stacked trophycase.
While you could argue that his place in history has already been cemented– Finals MVP or not– the truth is that it does matter. That award is a separator between great players and the greatest of all-time, and the fact that Andre Iguodala earned the hardware in 2015 does serve as a knock, however small, on Steph's legacy.
Despite all he's done since he lifted Davidson College on a Larry Bird-like run to the Elite Eight, Curry hadn't really come through in the clutch like some others.
He passed up the shot that might have sent Davidson to the Final Four in the closing seconds against Kansas. He let Iguodala steal his shine in 2015.
He also famously threw the ball away on a behind-the-back pass late in Game 7 in 2016, he was the world's greatest second option on the two Kevin Durant-led squads that blitzed to the title, and he couldn't get it done on his own after Durant and Thompson went down against the Raptors in 2019.
However unfair those criticisms sound, they're facts. And Steph haters love to bring them up.
There's also this: Before January of this year, Steph had never hit a game-winning shot. Hard to believe, but it backs up his reputation as a front-running flamethrower.
Now though, after a Game 4 that will live long in the memory of basketball fans everywhere, Steph has a signature clutch performance that can be used to argue his place on the Mount Rushmore of the game's greats.
He's leveled up, and reached the next stage in his development as one of the best to ever do it.
All he needs now are two more wins.