Final NBA Mock Draft
Mothers sobbing hysterically!! Giant teenagers in expensive suits!! Awkward handshakes with Commissioner Stern!! It can only mean one thing…the NBA Draft!
We spoke to scouts, coaches, trainers and agents to come up with this, the most accurate mock draft you'll find anywhere from year to year. Here's a look at what each team might do:
1.

Cleveland– Nerlens Noel, C, Kentucky. It's a tough call between him and Maryland's Alex Len, but Noel gets the nod because Cleveland could use his prodigious shotblocking ability and athleticism on the interior. We don't value Len as a No. 1 overall pick, though many scouts do. The Cavs are trying to trade this pick, but haven't had much luck in finding an offer that makes sense.
2.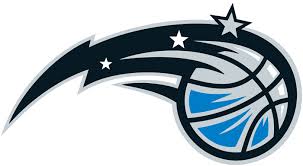 Orlando– Victor Oladipo, G, Indiana. Word out of Orlando is the Magic will select Oladipo at No. 2, no matter what happens with the top pick. Orlando loves his intense, hard-working demeanor and freakish athleticism on the wing. Oladipo will be a solid defender in the NBA and could develop into a capable scorer because he has a solid shooting stroke and next-level speed.
3. 

Washington- Otto Porter, G/F, Georgetown. Porter's do-everything game would make him an asset in Washington, where the Wizards could use another facilitator alongside John Wall and Bradley Beal in the backcourt. Porter isn't a tremendous athlete and has an unorthodox shot, but he could be a solid contributor who can bring plenty of versatility on offense.
4.

Charlotte- Ben McLemore, G, Kansas . The ultra-athletic guard has perhaps the biggest upside of any prospect in this draft. McLemore is an excellent shooter and finisher, and could become a go-to scorer at the next level. He would be a nice fit alongside Kemba Walker in the backcourt, and would give Charlotte some size at the 2-guard. The Bobcats have a long way to go to become competitive, but McLemore brings hope for a better future.
5.

Phoenix- Alex Len, C, Maryland. Scouts love Len because of his size (7-1), athleticism, and offensive game. He's gotten a lot of buzz as a potential number 1 pick, and Phoenix probably won't let him slide out of the top five. Len isn't going to be an immediate impact player, but he's got the chance to develop into one of the better centers in the NBA because of his athletic gifts and physical makeup.
6.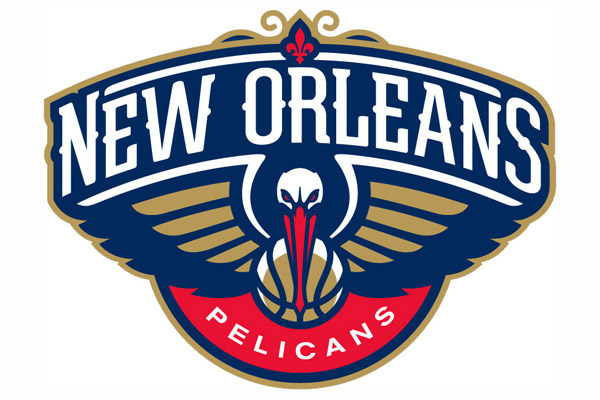 New Orleans- Trey Burke, G, Michigan. Austin Rivers has been a disaster at the point, and even though Greivis Vasquez was a revelation last year, he's not likely to lead the Pelicans to the promised land. Burke is the reigning National Player of the Year and despite his small stature, he's got all of the tools to become a quality NBA point guard.
7.

Sacramento- CJ McCollum, G, Lehigh The Kings are in desperate need of two things: someone who can put the ball in the basket on the perimeter and somebody–anybody–who will play defense. McCollum cures the latter of those ills. The Lehigh guard is rising up draft boards despite a season-ending injury in January. He's probably the best scorer in this draft, and compares to Blazers Rookie of the Year Damian Lillard, who also came from a small school. Coach K called McCollum 'the best player on the floor' when the Mountain Hawks upset Duke in the 2012 NCAA Tournament.
8. 

Detroit- Michael Carter-Williams, G, Syracuse. The Pistons are thinking hard about converting Brandon Knight to a shooting guard, so MCW would make a lot of sense here. He is a long, athletic defender with a nose for the ball and excellent passing skills. His jumper needs work, but that shouldn't be a problem because Knight and Rodney Stuckey are more than happy pulling the trigger. He'd make a great fit in Detroit.
9. 

 Minnesota-Anthony Bennett, PF, UNLV Bennett is a powerful, athletic 4 who had scouts drooling even before he arrived at UNLV. Though he was inconsistent as a freshman, scouts love his versatility and natural gifts. The Wolves will pounce on him if he falls to No. 9, though what they really need is a 2-guard.

10. 

Portland- Steven Adams, C, Pittsburgh. Adams is a solid rebounder with the size and athleticism to grow into a quality player at the next level. He didn't excel at Pittsburgh, but the Blazers love big men with potential.

11. 

Philadelphia- Cody Zeller, C, Indiana The Sixers couldn't hope for a better value than Zeller at No. 11. He's an NBA-ready big man who will produce immediately. Philadelphia got nothing out of its trade for Andrew Bynum and that basically ruined their season in 2012-13. But Zeller would fill the void left by Bynum and Nikola Vucevic, whom the Sixers dealt to watch the former Lakers big man sport the worst haircut in human history while sitting on the bench all season.
12. 

Oklahoma City- Dennis Schroeder, PG, Germany. Word around the street is that Dallas is crushing on Schroeder hard, so they may try to trade up and get him. If not, the Thunder will swoop in and take the German point guard, who is rising up draft boards after an impressive showing at the Nike Hoop Summit.
13. 
 Dallas- Dario Saric, SF/PF, Croatia. The Mavericks need a point guard in the worst way, but with none of the top prospects available at 13, they may settle for Saric, who has top-five talent but is purported to be a handful off the court. The 6-10 swingman who has been compared to Otto Porter.

14. 

 Utah- Kelly Olynyk, C, Gonzaga. The Gonzaga big man could end up helping fill the void left by Al Jefferson if Utah isn't able to retain him. There's talk that the Jazz are high on Georgia shooting guard Kentavious Caldwell-Pope here as well, but ultimately, we think Olynyk is the pick here.
15.

Milwaukee- Mason Plumlee, C, Duke. Plumlee adds to the Bucks' front line, which could be formidable with defensive dynamo Larry Sanders in the middle. Plumlee is still a work in progress and won't add much offensively, but he has the requisite athleticism and work ethic to become a quality big man in the future. That should be reason enough for Milwaukee to grab him at 15.
16. 

 Boston- Kentavious Caldwell-Pope, SG, Georgia The Celtics will love Caldwell-Pope's athleticism and pure shooting ability. He'd be a great choice to help out a backcourt that floundered last season behind the brick-laying Jason Terry. If he's still on the board at 16, there's no way the Celtics should pass him up.
17.

 Atlanta- Shabazz Muhammad, G, UCLA The Hawks could use a player like Muhammad, whose shiftiness and athletic ability could give them some much-needed production at the 2-guard. The  shouldn't use these two picks to try and replace Josh Smith, who may depart via free agency, because it's not going to be possible.
18.

 Atlanta- Gorgui Dieng, C, Louisville. Atlanta could use a defensive presence like Dieng on the interior. Though Brazilian center Lucas Nogueira has been rising up draft boards, Dieng is the better prospect because he could turn into a shotblocking force down low.
19.

 Cleveland- Deshaun Thomas, F, Ohio State. Buckeye fans know how well Thomas can score the basketball, and the Cavs could use another big man prospect with athleticism. Thomas could work well in Cleveland's offense, and even though his stock is falling because he's a tweener (between a 3 and 4), he was one of the best players in college basketball last season.
20. 

Chicago- Jamaal Franklin, G, San Diego State. Franklin seems like the Bulls' kind of player. He has the potential to be a quality defensive player and could be a bigger version of Jimmy Butler. He's  shown the ability to play inside at San Diego State and has tremendous versatility. Also, Franklin is a terrific garbage scorer and could fit well in Chicago's system.
21.

 Utah–  Tim Hardaway, Jr., G, Michigan. The Jazz need a scoring guard, and Hardaway is just that. His professionalism and attitude are also big pluses, as is his athleticism and defensive ability.

22. 

Brooklyn- Sergey Karasev, SG, Russia. The logical choice for the Nets because they need another shooter and Karasev is a sensation in Russia, where owner Mikhail Prokhorov hails from.
23. 
Indiana- Tony Mitchell, SF/PF, North Texas. Another guy from a small school with tremendous athleticism and potential. Plus, he's got a bland name. See: Paul George, Danny Granger.
24. 

 New York- Rudy Gobert, C, France. The Knicks need another big man to back up Chandler, and Gobert would be the perfect selection here if he falls into their lap, no matter how much he gets booed by Knicks fans.
25. 

 L.A. Clippers- Tony Snell, G, New Mexico. Snell gives the Clippers a spot-up shooter and defensive presence in the backcourt, something they desperately need. He'd fit perfectly in L.A.
26. 

 Minnesota- Erick Green, G, Virginia Tech. If Green falls into the Wolves' lap at 26, there's no way they don't take him. It's possible that Minnesota could trade up to take a shooter like Green.
27. 
 Denver- Allen Crabbe, G, California. The Nuggets have a decision to make on Andre Iguodala, and Crabbe gives them a nice option at the 2-guard if they decide to let Iggy go. He's a good defender and capable scorer, and could fit well as a glue guy in the Nuggets' backcourt.
28. 

San Antonio- Jeff Withey, C, Kansas. The Spurs will love Withey's shot blocking ability and prowess on the defensive end.
29.

 Oklahoma City- Giannis Adetokoubo, SF/PF, Greece. The 6-9 big man has the potential to become a nice contributor at the next level and would fit well in OKC's offense because he runs the floor well.
30. 

Phoenix- Shane Larkin, G, Miami (FL). The Suns will take a chance on Larkin because they could use a point guard and like the way he runs a team.